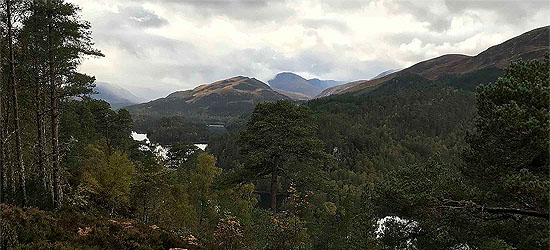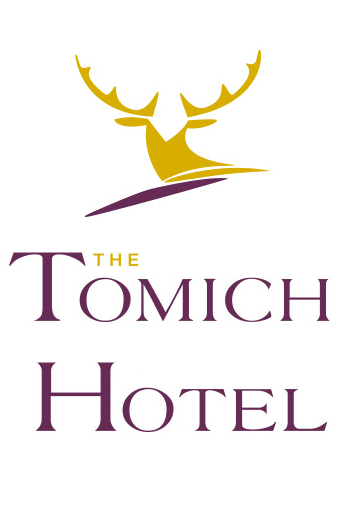 1
0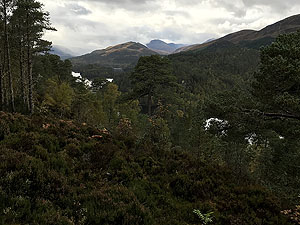 A running route in Glen Affric on mixed surfaces using the north sides of Lochs Beinn a Mheadhoin and Affric and returing on the south side using the Affric Kintail trail route.
First part of the route for
8.9 Kms
is on a small single track road between the Dog Falls car park and the Glen Affric car park. During our run we were only passed by one car but we understand that during tourist peaks there will be much more cars. So take care and keep to to the side and avoid using headphones. The views of the loch are more frequent on the north side than they are on the south so make sure you take time to take it all in.
At the end of the tarred section beside the Glen Affric car park you start running on a dirt road. This follows the river and start of Loch Affric before coming up to Affric Lodge. This area is fenced off but a trail route is clearly signposted to take you around the perimiter of the lodge buildings. Once past the lodge you are onto 4x4 style paths of a variety of quality. The path crosses bridges, takes you through fords and at times presents you with some good technical running. Parts can be slippy and fords can be deep so no dry shoes at the end of this part. Golden eagles can be seen in this section and the remoteness of it all is pure bliss.
At
19.5 Kms
you reach the Affric Kintail trail. You can add distance by heading off to the right in an out and back (we did), but otherwise take the path to the left and start to head back on the south side of the lochs.
You soon reach the bridge over the river and the bothy. We did stop on the bridge and againt the isolation is something else. Jsut after the bridge you come to another ford. There is a small footbridge to the left that can be used when the stream is big and we did use this bidge. The route now becomes good quality though the views are sometimes hidden by all the trees.
After Loch Affric at
27.7 Kms
you come to a tee junction where you keep to the right to follow the Affric Kintail way. From this point you are mainly in the trees even though you are right beside the loch. You do get glimpses of the views but nothing spectacular unless you are willing to visit marked view points towards the end of the run.
The route finishes with a sharp uphill and then downhill back to the bridge beside the car park. This Loch Affric loop only is also on this site at a much shorter distance and is the best of the route.
Loch Affric loop
Route directions
1
Start at the Dog Falls car park
---
2
Leave the car park towards the main road.
---
3
Turn left at the road and keep on this road until the end of the loch
---
5
At Loch Affric car park go straight ahead on the dirt road
---
6
At the Affric Lodge gates take the signed footpath on the left
---
7
At the main dirt road turn right away from Affric Lodge
---
8
Loch Coulavie on your left
---
9
On meeting the Affric-Kintail trail turn left
---
10
Over the bridge crossing the river Affric
---
11
A small footpath to the left takes you over the small bridge rather than the ford
---
12
Left towards Loch Affric
---
13
At the tee junction take the right keeping on the Affric-Kintail way
---
15
Take path to the left going downhill
---

Car park area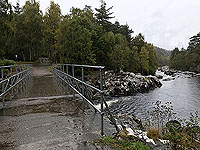 Small bridge over the river

Car park area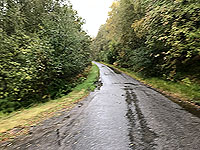 Road outside the car park

Car park area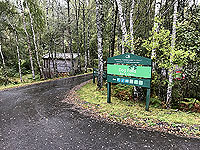 Car park is 2 GBP per day

Car park area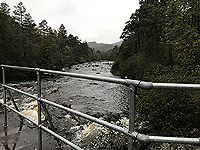 Image from Glen Affric

Car park area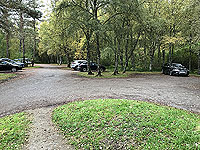 Image from Glen Affric

North side road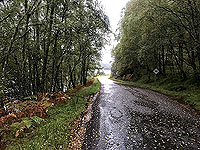 First view of the loch

North side road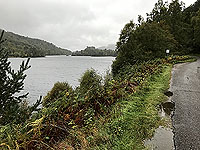 Image from Glen Affric

Further along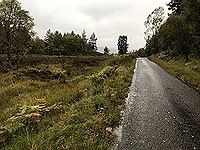 Away from the loch

Bridge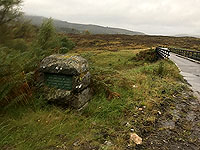 The Chisholm bridge

Glen Affric car park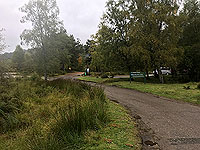 Glen Affric car park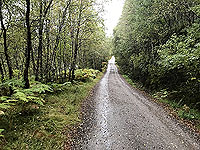 First part of the forest road after the car park

Trail around the lodge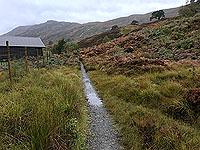 Start of the short section of trail

Trail around the lodge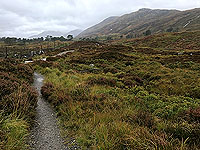 Looping round the lodge grounds

Trail around the lodge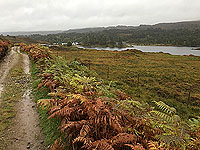 Affric lodge in the distance

Start of the climb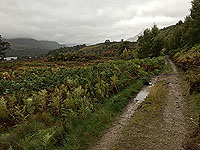 Good path at this point

Start of the climb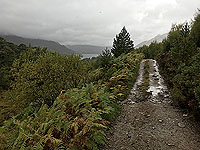 Image from Glen Affric

Half way down the loch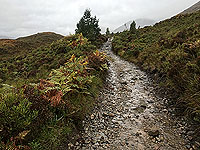 Half way down the loch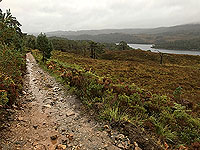 Image from Glen Affric

Half way down the loch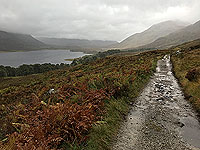 The loch to the left

Looking towards the loch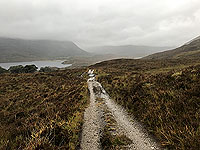 More grey clouds ahead

Later part of north side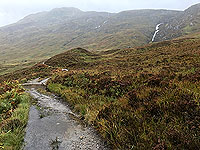 Waterfall in the distance

Later part of north side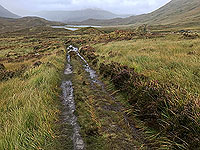 Image from Glen Affric

Later part of north side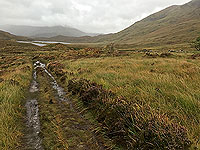 Image from Glen Affric

Later part of north side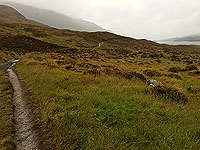 Image from Glen Affric

Later part of north side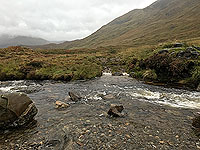 One of the fords, this was the worst of them

Later part of north side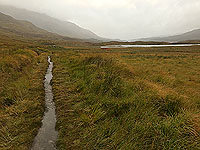 Image from Glen Affric

Later part of north side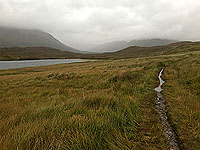 Image from Glen Affric

Final part of north side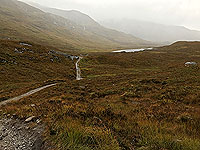 Looking back

Final part of north side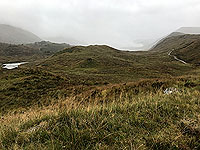 Image from Glen Affric
Onto the south side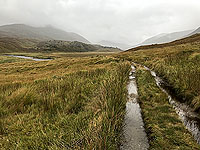 Looking back at the river
Onto the south side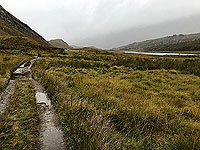 Image from Glen Affric
Bothy area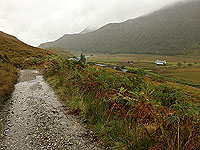 Towards the bridge
Bothy area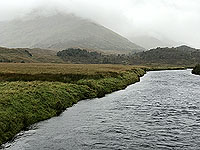 View from the bridge
Bothy area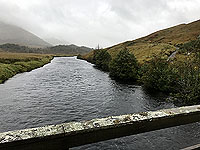 Bridge view

Affric-Kintail way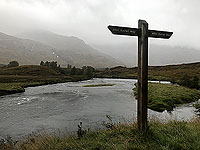 And the path improves

Along the south side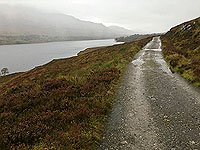 Loch Affric on the left

Along the south side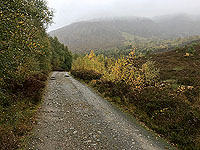 Image from Glen Affric

Rest time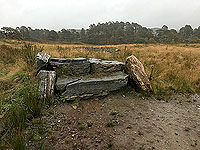 A rather cold seat

Close to end of Loch Affric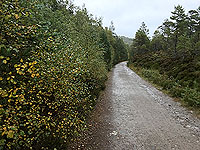 In the trees

Tree bound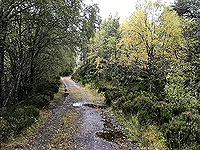 With the odd glimpse of the loch

Tree bound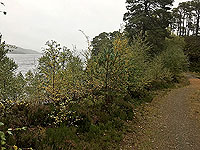 Loch Beinn a Mheadhoin
Half way on the loch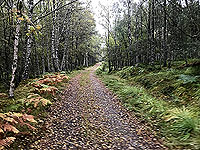 Half way down Loch Beinn a Mheadhoin