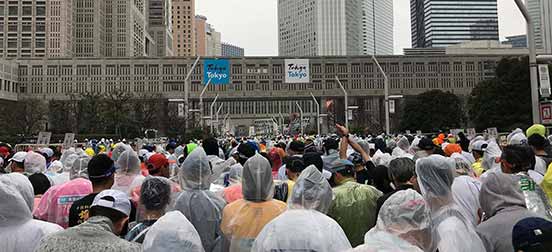 1
0
Cost :
12,800 Yen (Overseas Price)
When :
Early March
Length:
Start :
Shinjuku
End :
Ginza, Imperial Palace
Style :
Point to point
Size :
38000 Based on 2019 race
Elevation :
Max Elevation :
Entry opens
April
Website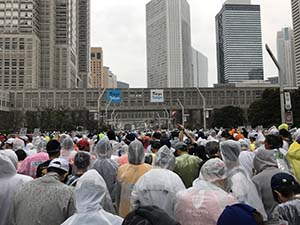 RACE DESCRIPTION - Tokyo marathon
Route summary
The Tokyo marathon route is a road run within Japan. The point to point covers a distance of
42.2 Kms ( 26.22 miles )

and has an elevation gain of

78 m ( 256 feet )

.
Getting In
The Tokyo marathon is one of the world's six majors. You might get lucky and get in through the ballet though spaces are limited for international runners. There is no good for age in Tokyo which further restricts your options. You can of course enter via one of the international travel partners. The advantage on this route is the logistics are mainly taken care of which can be a big bonus in Tokyo if you don't know the city.
The other option is a charity place, but you have to raise the money quickly for that otherwise you lose your spot. We went the charity option at 100,000 YEN. Still works out a good price compared to the internation travel partner and gives you full flexibility and no extra charges on single rooms.
Getting there
Getting to Tokyo is expensive from Europe so book as early as you can along with the hotel. There are good transport links from the airports in Tokyo, but you will be overwhelmed by the amount of signs all ober the place. We traveled to Shinjuku via the Narita express which was really good even allowing for the 90 minute train journey.
Do the research before you travel on the best route to your hotel, the travel mode to that hotel is unlikely to be a taxi as the cost is very high.
Expo
In 2019 the EXPO was a series of tents. We arrived mid day on the Friday and it was busy but not too bad. Everyone is very polite but as with all expos the crowds are something else and those tents heat up quickly.
The official gear on offer was rather poor, but that saved us some money as we left empty handed for once.
Pre-run
Yes, but we didn't attend. A
5 Kms
run on the Saturday starting and ending in the Expo area.
Race day
In 2019 heavy rain hit Tokyo for the full race and tempretures of about 8C. The start area is well organised with designated gates to go through and the usual million or so signs to follow. Again those Japanese offiicials are so friendly and polite, never be affraid to ask a question.
The race itself is very flat so a good one for time. However, the race does go into a series of out and back legs, 3 major ones, which can either work for or against you as you see other runners pass on the other side of the road.
The route is nearly all on city centre roads so can be a bit soul destroying. This is a very well supported event even if you don't understand what everyone is shouting. People everywhere holding out bags to put your litter from gels and the like in.
The finish
A well organised finish, suprise, but for some reason no taking pictures. The walk out is longish, which is good as it helps with the legs. Bagage pickup is nice and easy and if you are a charity runner you have the advantage of a warm changing area jsut beside the bagage pick up. Given how cold we were in 2019, that was a great addition to the race. Dry cloths, yes please.
At the end you get a small bottle of water, a nice towel to help keep you warm, the foil wrapping and then the medal. The goodie bag has sports water, banana, some kind of strange sandwich and conditioning food - whatever that is.
There are several metro stations close by so getting back to your hotel is no big deal - you are also given a free one day metro pass at the EXPO.
Where to stay
We stayed at the Hyatt Regency in Shinjuku. A really nice hotel, lovely rooms and wonderful staff and has a small park beside it which is fine for the small run the days before the event.
The area is rather quiet but is well served by metro stations and only a short walk to the major Shinjuku station.
The big advantage of this Hyatt is that it overlooks the starting line, so you are only 5 minutes from leaving the hotel till arriving at your gate. There are other hotels close by as well, such as the Hilton.
Remember that Tokyo has a very good metro system, so our main recommendation would be to choose a hotel close to a metro station that makes travel to the start easy - on one line for example.
There are no directions logged for this route. This is normal if the route is a race.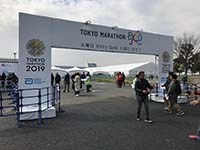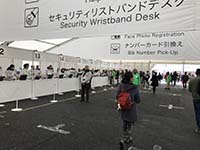 Image from Tokyo marathon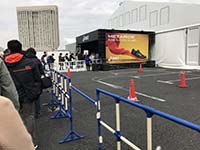 Image from Tokyo marathon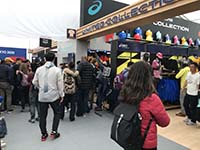 Image from Tokyo marathon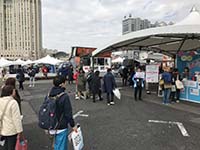 Image from Tokyo marathon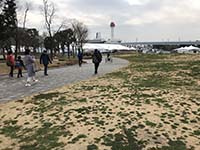 Image from Tokyo marathon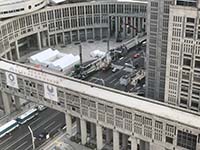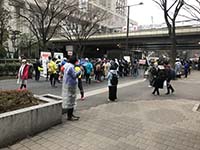 Image from Tokyo marathon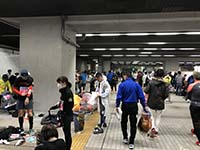 Image from Tokyo marathon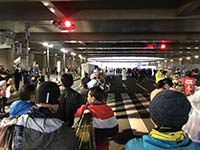 Image from Tokyo marathon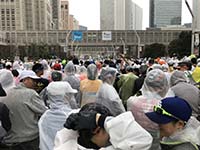 Image from Tokyo marathon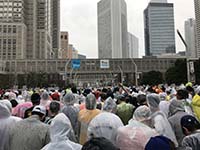 Image from Tokyo marathon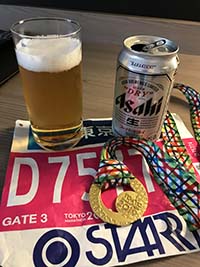 Image from Tokyo marathon