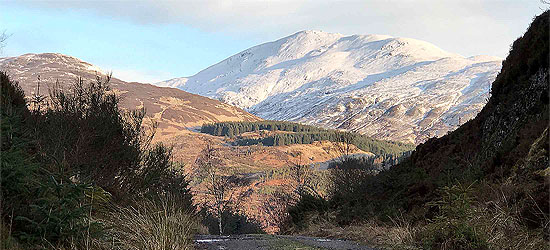 The Stank hill run from Loch Venachar
0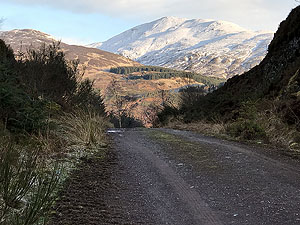 Route summary
The The Stank hill run from Loch Venachar route is a forest and country road run within Loch Lomond and the Trossachs. The loop covers a distance of
7.29 Kms ( 4.53 miles )

and has an elevation gain of

300 m ( 984 feet )

.
Description
A short run with all the climb in the first section of the route. From the car park head up the hill on the forest road. You are soon out of the trees on this run and it's not long before you have the first views of Loch Venachar to your left. On this one it's always worth a look back at the view as well.
The road is easy to follow and usually in very good condition. We say usually as the tree harvesting traffic can sometimes take it's toll on this road. The route carries on uphill until about
2.4 Kms
when you arrive at the little fishing lochan called The Stank - strange name indeed. There is a road to the left of the Stank that takes you to views over Lake of Montieth - one of Scotland's few lakes, but this is an out and back excursion.
After the Stank you have a little more gradual uphill before you start the downhill at
3.3 Kms
. There is a forest road heading off to the left which gives a lot of nice views, but this is a dead end so only consider if you are interested in a short out and back.
The downhill ends when you reach the shore of Loch Venachar and the tarred road. A right here takes you alongside the loch all the way back to the car park. Very few cars on this private road so does make for some nice running. The road takes you past the Scout camp, the sailing club and The Ripples centre.
Although we have used the Invertrossachs car park you can use Callander car park which would add
5 Kms
on both the out and back. There are also two small car parks at the start of Loch Venachar adding a short length on tarred road to your run.
Route directions
1
Turn right back to the car park
---
2
From the car park take the forest road heading up hill
---
4
Keep straight ahead past the small fishing loch - the Stank
---
5
Follow the path to the right heading down hill
---
6
On arriving at the tarred road turn right
---
7
Shortly after the sailing cub the car park will be on your left hand side.
---

Car park area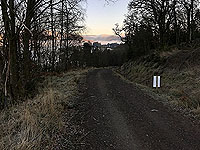 Forest road from the car park

Car park area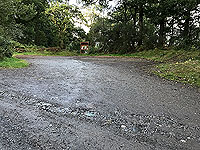 The car park

Loch Venachar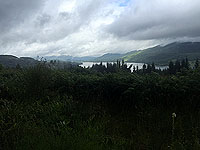 First sight of the loch

Loch Venachar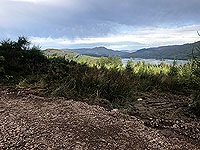 Image from Past The Stank

Loch Venachar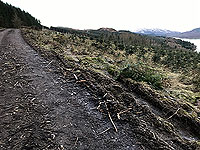 Image from Past The Stank

Loch Venachar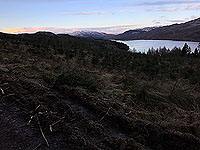 A winter morning

Loch Venachar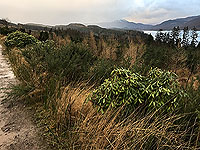 Sometimes the rain is going to get you

Loch Venachar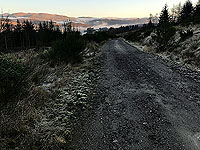 Image from Past The Stank

Loch Venachar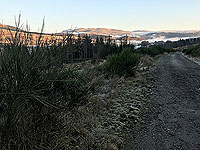 Looking back at the low cloud

Loch Venachar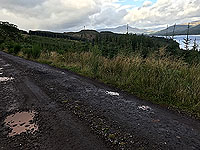 Image from Past The Stank

Across the loch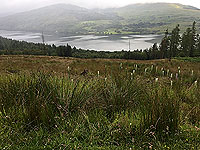 Rain coming in across the loch

The Stank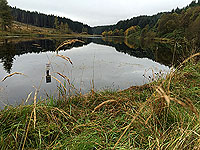 Small fishing loch

The Stank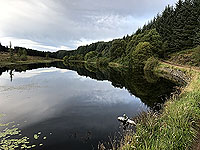 Image from Past The Stank

After the Stank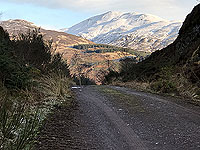 Perhaps the highlight of the route

After the Stank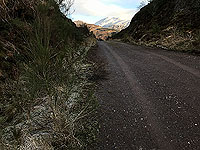 Ben Ledi in the distance

After the Stank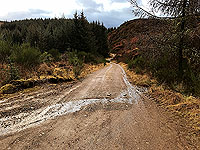 Image from Past The Stank

After the Stank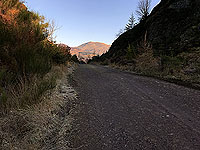 Image from Past The Stank

Downhill section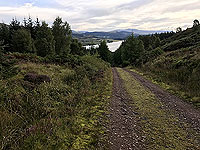 Back towards the loch

A seat with a view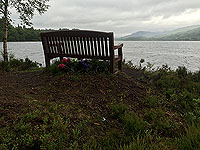 On a dull morning

A seat with a view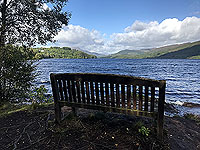 On a sunny morning

Tarred road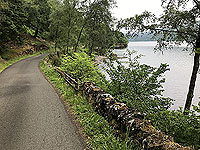 Heading back to the car park