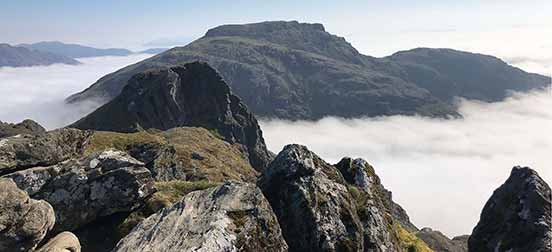 0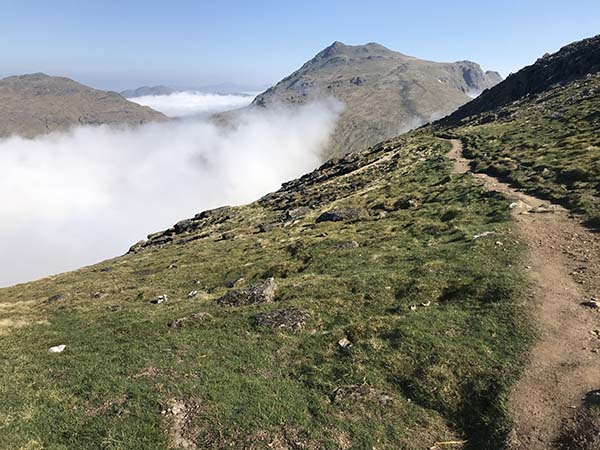 Route summary
The The Cobbler hill run route is a hill trail run within Loch Lomond and the Trossachs. The loop covers a distance of
11.46 Kms ( 7.12 miles )

and has an elevation gain of

849 m ( 2785 feet )

.
Description
A tough hill run up one of the iconic mountains of Scotland, but this is well worth it if you have the stamina. The last time we ran this the weather was overcast but we got above the mist just before the top. Hopefully some of the pictures will do it justice. There are a few routes up and down though we have chosen the main two to form a loop. That said, the final part of the way up, taking the left hand path, is a real tough one to get up. Great views from this though, but if you want it somewhat easier then stay on the main path and navigate up the rock stairs. This is a well used route for hillwalkers so expect to meet a few and take care on the downhill, especially on the lower zig zag sections.
The views from the top are just brilliant. If you are going fully to the top by climbing through the hole in the rock then take a lot of extra care - it is not for the faint of heart. After the top there are several other hills that you could consider if you are up to extending the run somewhat.
We find the way back hard to run the whole way as just want to stop and take in the views. Although strep in some places you will find long stretches where you can really let go. What a blast this downhill can be. This is one of the few runs where we really needed a rest day the day after. Again take special care on all of this route and consider not running alone.
Route directions
1
Start, from the car park follow the signs for the Cobbler
---
2
Go out of the car park and cross the main road. Be very careful here as traffic can be fast.
---
3
Follow the zig zag path up the hill
---
4
At the tee juntion with the bigger path turn left.
---
5
Turn right up the smaller signposted path.
---
6
And more zig zag up hill
---
7
The path becomes a little less steep with the Cobbler in sight - clouds permitting
---
8
Take the path to the left and over the small burn
---
9
The path is almost impossible to run at this point. Take your time and enjoy
---
11
The path is very rocky at this point but much easier than the previous climb.
---
12
The top, Enjoy the views and perhaps a climb through the opening at the very top
---
13
Be careful on the steps going downhill, they can get slippy
---
14
Keep on the left fork and you are now back on the path you camd up on
---

Views from the main car park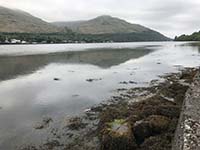 View down the loch away from Arrochar

Views from the main car park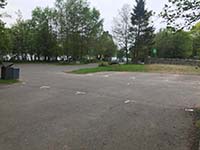 Lots of spaces in the car park but at weekends this is very busy

Views from the main car park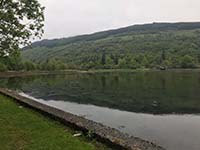 From car park the view up the loch

Views from the main car park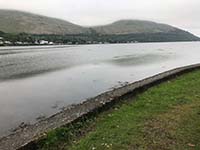 From car park the view down the loch

Views from the main car park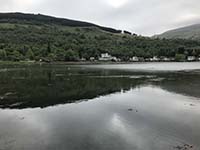 Across to Arrochar

Main road crossing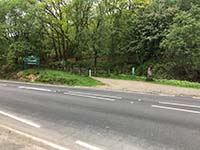 The path at the start of the climb. Get a wee selfie with the fox at the start

Larger path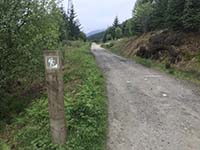 Short section on main path before the next climb

Larger path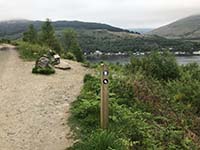 Intersection of larger path and the running trail

And up the hill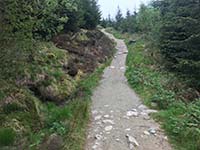 The next section of uphill trail. A well made path

And up the hill
Looking down over Arrochar

The Cobbler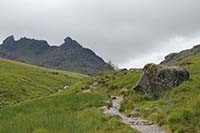 Cloud, mist and rain permitting you should now have great views of whats ahead

Steep climb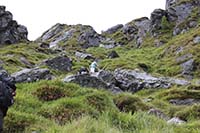 Lookin up at the toughest section

Steep climb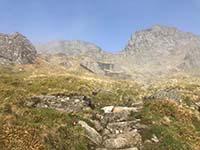 The climb ahead - yikes

Near the top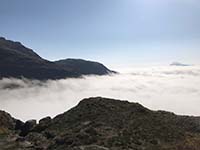 Near the top and looking out over the wonderful view

Hills in clouds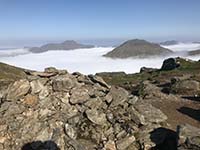 A great day for running when you get above the mist and the sun comes out

Various views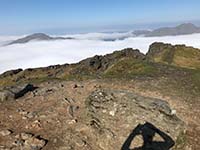 Never underestimate the beauty of Scotland

The top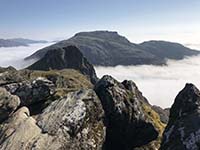 In the sunshine you cant beat it

The top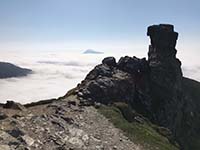 The Cobbler with, we think, Ben Lomond sticking out the clouds

The top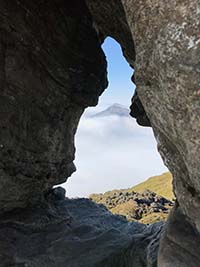 Through the Cobblers needle. Extreme caution if you choose to go on top

Heading back off the top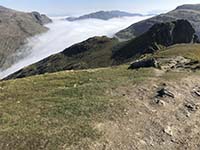 All down hill from here
Trail before the stairs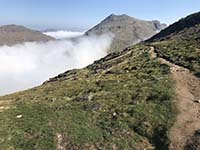 Nice bit of easy trail before you hit the stone stairs. Be very careful on those stairs
The path back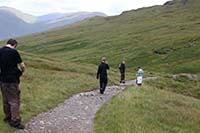 Following the stone stairs you have a nice running path