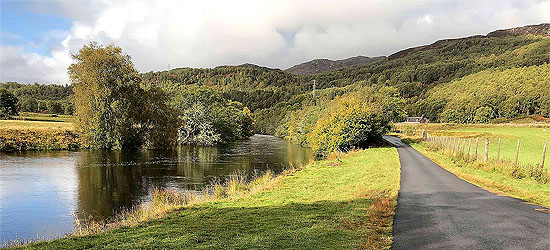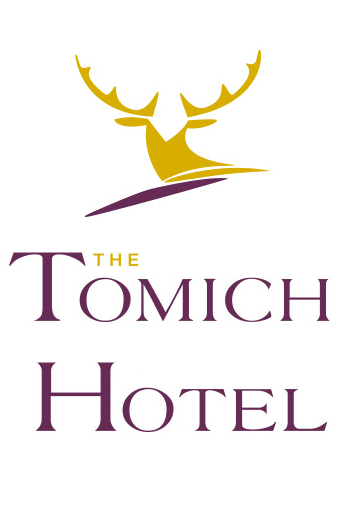 0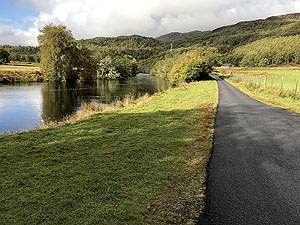 Route summary
The Glen Strathfarrar route is a private country road run within North & Grampian. The out and back covers a distance of
16.49 Kms ( 10.25 miles )

and has an elevation gain of

263 m ( 864 feet )

.
Description
Now this is a really simple and relaxing route to run being an out and back on a very quiet private country road. Traffic on the road is limited to fishermen, Scottish mountaineering, hydro workers and of course locals. From the car park at Inchmore go past the gate and start enjoying this run.
The route has limited undulations and is really an outward gradual climb and a return the other way round. We went as far as the dam due to limited time but this route can be extended by following the road further into Glen Strathfarrar. The road follows the River Farrar and with the variety of trees alongside this is such a peaceful route. Lots of wildlife to be seen along the way and of course the odd flock of sheep who wander all over the place.
You pass lots of fishing spots marked out by different letters with Z being in the car park and A being close to the dam. The pictures we have taken don't convey the tranquility of the whole route, but as a medium length road run this has to be one of best we have been on. The road is really good quality with no pot holes to avoid.
We finished the route just beside the dam but there was a temptation to go further. If we make it back we shall do just that. If you are looking for a run to just chill then look no futher.
Route directions
2
Leave the car park and turn left. Go through the gate
---
4
And back. The road does continue so the route can be extended
---

Start of the run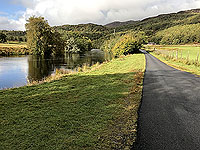 Looking forward into Glen Strathfarrar

Start of the run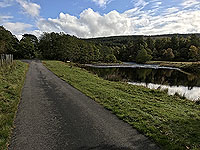 Looking back

Start of the run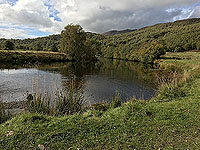 Image from Glen Strathfarrar

In amongst the trees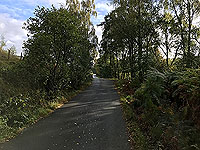 Very peaceful

In amongst the trees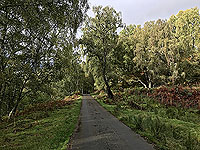 Image from Glen Strathfarrar

Route opens up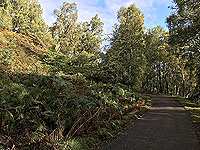 Route opens up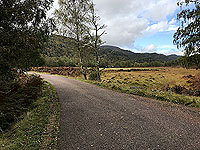 Image from Glen Strathfarrar

Route opens up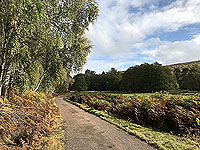 Image from Glen Strathfarrar

Further in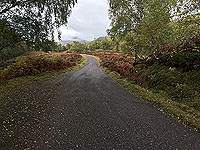 Past half way out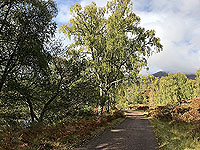 Past half way out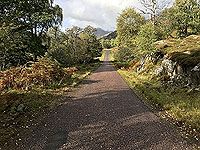 Image from Glen Strathfarrar

Past half way out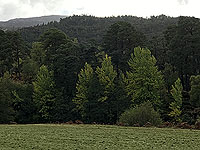 Image from Glen Strathfarrar

Close to the waterfall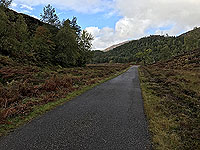 Close to the waterfall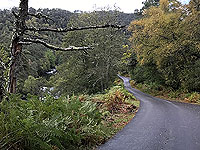 Waterfall on the left

Close to the waterfall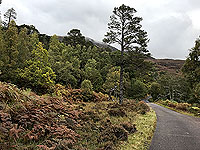 Image from Glen Strathfarrar

Turning point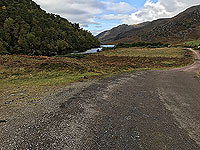 Looking into the glen

Turning point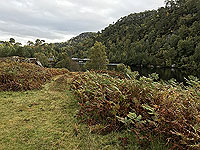 View of the dam

Turning point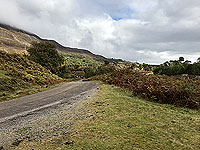 Image from Glen Strathfarrar