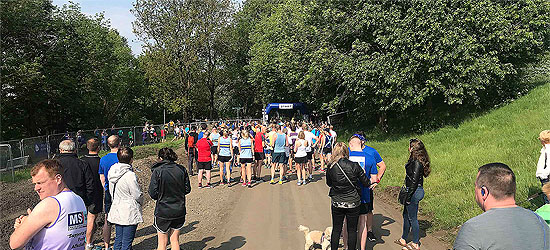 1
0
Cost :
The base enrty cost for unaffiliated runners in 2020 was 23 GBP.
When :
The race is held in late May and the last of the three Babcock runs..
Length:
Start :
End :
Glasgow green
Style :
Loop
Size :
700
Usually between 400 to 700 runners.
Elevation :
Max Elevation :
Entry opens
Entry opens at the start of the year.
Website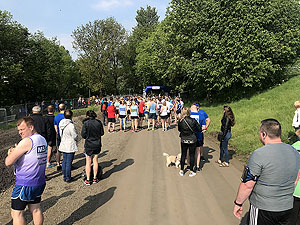 RACE DESCRIPTION - Shettleston 10K race
Route summary
The Shettleston 10K race route is a park paths run within Central & West. The loop covers a distance of
10 Kms ( 6.21 miles )

and has an elevation gain of

152 m ( 500 feet )

.
Getting In
This is generally an easy race to get into even shortly before the event and entry is available on the Entry Central web site with links from the race page.
Getting there
Glasgow green on the east side of the city centre is easy to get to be road or bus. Ample parking is available around the green and close to the start line.
Expo
No expo. Numbers are posted, but can be picked up if you are late entering.
Pre-run
Race day
The last race of the Babcock series and this one is on a Sunday morning instead of the Thursday evening that the others are on. Easy enough parking near the changing buildings where toilets are available and from there a short walk to the start line.
The serious runners like this event as it is a good circuit with nice surroundings. The route is basically split into three loops, the first and last in Glasgow green and the second taking you along the River Clyde before crossing the new Cuningar Bridge into the Clyde Gateway park at Shawfield.
If you are slow enough you get to see some of the good runners blazing past you on the way to the finish. Not sure if this is a good thing, but it is nice to see how well these people can run.
The final loop of the race seems to take a long time before you reach the finish line.
The finish
Get your medal and goodie bag.
Where to stay
Lots of options within Glasgow to fit all needs and budgets.
There are no directions logged for this route. This is normal if the route is a race.