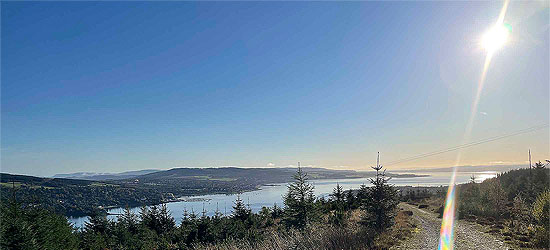 Roseneath peninsula run loop
0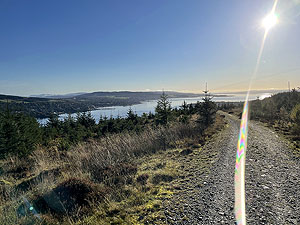 Route summary
The Roseneath peninsula run loop route is a trail and small country road run within Loch Lomond and the Trossachs. The loop covers a distance of
16.66 Kms ( 10.35 miles )

and has an elevation gain of

372 m ( 1220 feet )

.
Description
So this was one of those routes that we had on our plan to do, but we wanted to do it in the right weather conditions. Boy did we land good.
We started this route on the small car park off the Barbour Road just before Kilgreggan. An alternative would be to start the loop from the larger car park on the Peaton Road for the conservation reserve. Most of the climb on the route is within the first
7 Kms
and straight away the scenery is stunning with great views across the Firth of Clyde. Remember to have the odd look back when doing this run.
After the initial views you are in the tree line for a while with a steady incline. We were starting to worry that it was going to be one of those routes where all you see is trees, but it soon opened up and stayed that way for most of the run. We took the first detour at
3.3 Kms
to take in the views from Clach MacKenny and this is something well worth doing. We also took the short path to reach the top of Airlig and take in the views there. Both these are described in the directions section of the page.
At the conservation reserve you do have a short section of just over
1 Kms
on the Peaton Road. This is a steep downhill but be very careful on this section as you are likely to see cars. On our last outing, a Friday morning, we were passed by only one car. You take the Barbour Road on the left on the way down and follow this single track road all the way back to the car park. The views from the road are stunning at times and there are one or two houses on this section that could make you very jealous. Very few cars on this road, but again be careful.
The Barbour Road is a classic undulating one and at times we were feeling it bad on the legs which were still in marathon recovery. The Barbour Road takes you along the top of the village of Kilcreggan before reaching the car park at the start. The Kilgreggan Cafe is well worth a visit for some good value food.
Hope you enjoy this one as much as we did.
Route directions
1
Starting in the car park just off the Barbour Road
---
2
From the car park pass the barrier and head uphill on the dirt road
---
4
Wee detour for the viewing point
---
5
Enjoy the view and retrace your way back to the main path
---
6
Another detour for the view. Just after the gate follow the small path on the left going up the hill
---
8
Turn left at the Peaton Road
---
9
Area where alternative car park is
---
10
Turn left onto the single track Barbour Road
---
11
Turn left back into the car park and finish
---

Car park area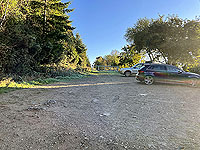 The car park has spaces for about 6 cars

Car park area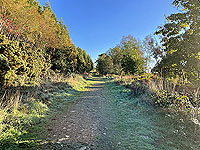 Heading up hill away from the car park

Car park area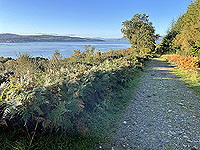 Looking back down the hill towards the car park

Steady climb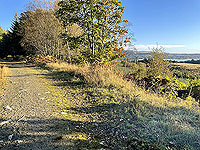 Continuing the steady climb

Section within the trees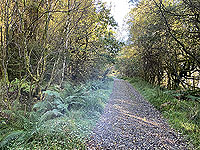 There is a short section when the views are hidden by trees

Views of the Gareloch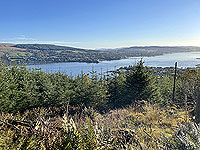 Looking across the Gareloch at Shandon, Rhu and Helensbugh

Views of the Gareloch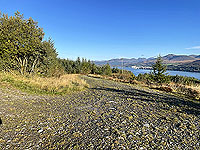 Faslane base in the distance

Views of the Gareloch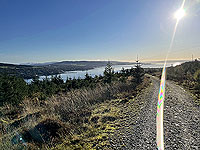 Looking up the Gareloch and Clyde

Views of the Gareloch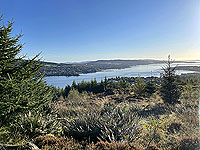 Views of the Gareloch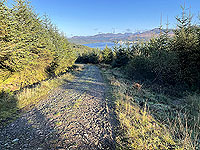 Downhill with Faslane in sight

First viewpoint, Clach MacKenny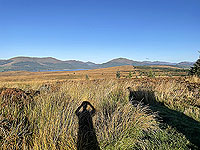 Ardentinny in the distance

Second viewpoint, Airlig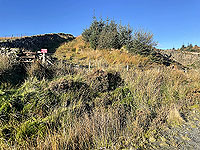 Turning point for the path up to the top of Airlig. Short distance to run

Second viewpoint, Airlig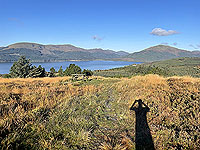 Opps there's a shadow on this

Second viewpoint, Airlig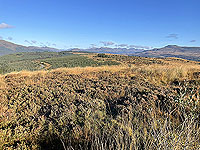 Second viewpoint, Airlig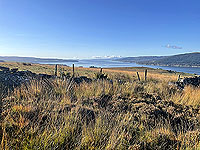 Arran in the far distance

Peaton Road area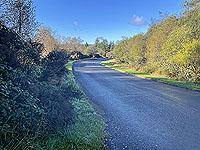 Joining the Peaton Road

Peaton Road area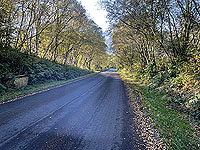 And it's all downhill on the Peaton

Peaton Road area
Turning point to leave the Peaton Road and join the Barbour Road

Peaton Road area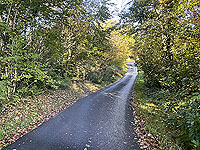 Early on the Barbour Road there are trees, but that soon opens up

Along the Barbour Road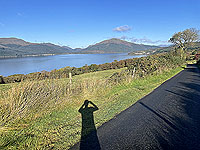 A shadow again. Looking up Loch Long

Along the Barbour Road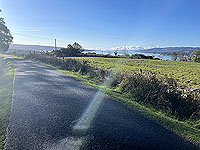 View down the Clyde

Nearing the end of the run along the Barbour road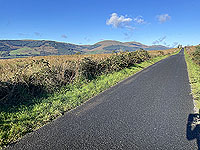 Some long straight bits, and this picture doesn't show the undulations very well

Nearing the end of the run along the Barbour road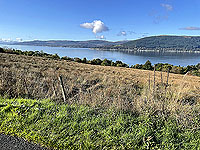 Strone across the loch and further on is Dunoon

Above Kilgreggan and near the end of the route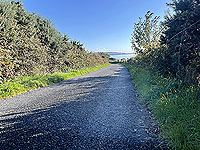 Approaching Kilcreggan near the end of this route