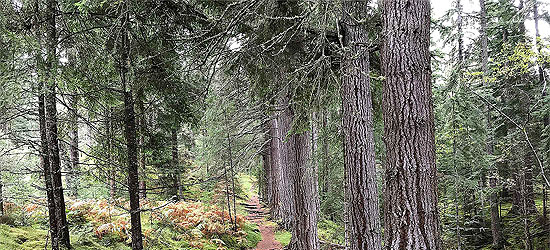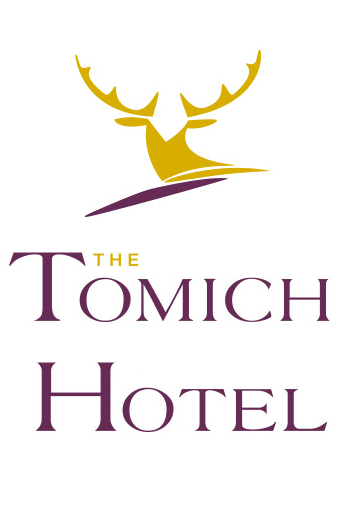 Plodda falls near Glen Affric
0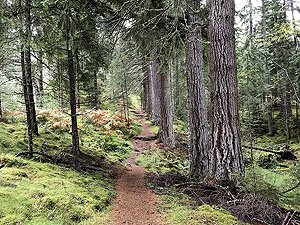 Route summary
The Plodda falls near Glen Affric route is a trail run within North & Grampian. The loop covers a distance of
2.32 Kms ( 1.44 miles )

and has an elevation gain of

119 m ( 390 feet )

.
Description
At the time of writing this is the shortest running route in the database, but we enjoyed this so much it only seemed right to include on the web site. We have walked this route to see the falls, but this time after a long run in Glen Affric we decided to run it as a leg stretcher to avoid stiff legs. We landed lucky with no one in the area the whole time we were there.
The route is a mix of trail, some stepping stones and a short distance on forest road. The area was set up by the late Lord Tweedmouth in the late 1800's and features spectacular Douglas fir, grand fir and redwoods. The trees are immense and parts of this route stop you in your tracks demanding that attention is paid correctly.
And of course there is the Plodda falls themselves to take into account. Do take time out to enjoy the viewing platform from above the falls at about
0.4 Kms
into the run. Shortly after that another set of steps takes you down close to the bottom of the falls.
Once past the falls you end up on a lovely section beside the river and the start of the really big trees. At
1.5 Kms
you leave a forest road and start running on a trail proper. For us this was by far the best bit. Huge trees all around you and a lovely soft bouncy path to run on.
On a busy day in the tourist season perhaps this is not the best place for a run, but if you can get it to yourself then so worth the effort to get there.
Route directions
1
From the car park head towards the gate
---
2
At the gage take the trail on the left. Green markers
---
3
Take a left to take in the view from the platform. Then continue
---
4
After returning follow the green marked trail to te left
---
5
Follow the path to the right
---
6
Leave the main path and follow the green marker trail
---
7
Follow the main path to the right
---

Car park area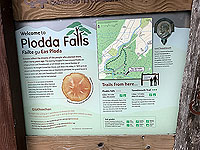 Information sign 1

Car park area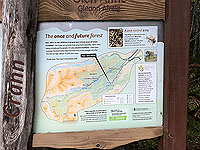 Information sign 2

Car park area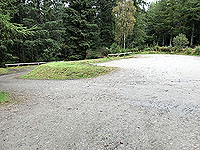 Large car park

Initial trail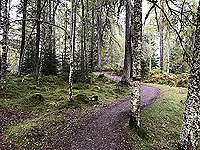 Nice easy running

Initial trail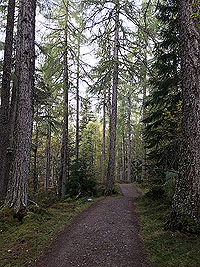 Image from Plodda falls

Initial trail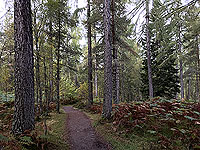 Image from Plodda falls

Initial trail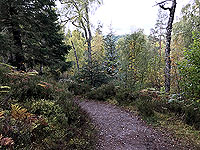 Image from Plodda falls

Approaching view point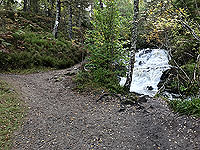 Approaching view point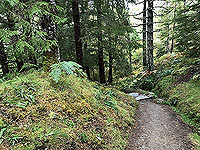 Image from Plodda falls

Approaching view point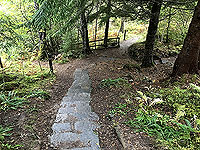 Careful on the stone steps

Approaching view point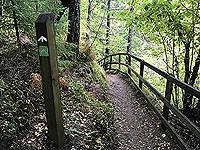 Path to viewing area

Around the falls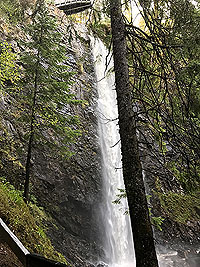 Plodda falls - wow

Around the falls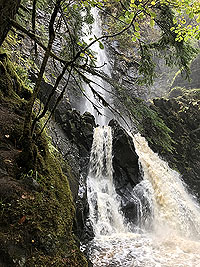 Power - raw power

Around the falls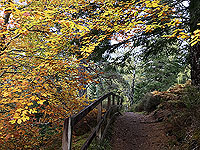 Autumn

Around the falls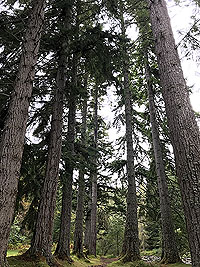 The mighty trees

Around the falls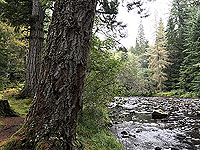 Beside the river

Big tree land
Moving away from the river

Big tree land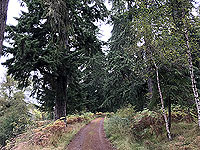 Image from Plodda falls

Mighty firs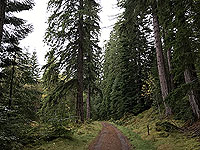 Trail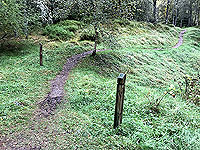 Leave forest road for trail

Through the trees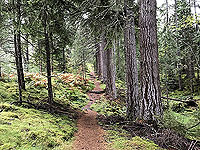 Wonderful

Through the trees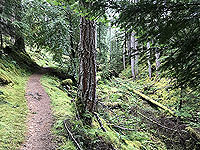 Image from Plodda falls

Through the trees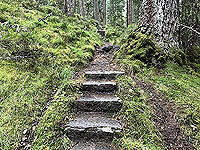 Image from Plodda falls

Final part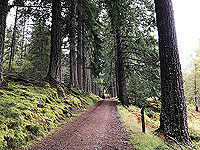 Heading back to the car park