November Running in Scotland
From November 2020 we have started a new feature on the site. In this we have gone through the sets of historical running pictures and picked out some of the best we have for a particular month. Visit Scotland informs us that the average temperatures for Scotland in November are 8°C (46°F) to 14°C (57°F). And of course British Summer time has ended.
Click on the image to open a higher resolution version. If the image is part of a documented route then a link will be given to the detail of that route.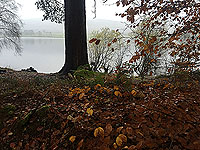 Looking out on Loch Venachar from the running loop around the loch.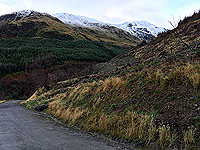 November looking back at Ben Ledi during the Meall Liath loop. This route seems to have two scenarios, it is either stunning or a bit dull depending on the weather.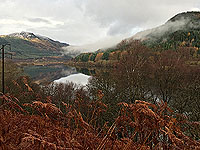 This is a lovely part of the Loch Lubnaig route. A good training route along the west side of the loch. Not documented on the web site as yet so watch this space.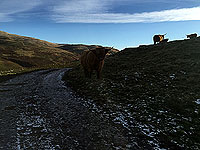 Another route not currently on the web site. This one gives you a loop around Dumyat from the Logie Kirk car park.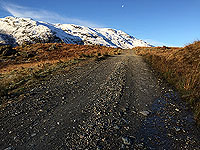 Glen Finglas is just stunning in November and other months as well. This picture just at the start of the main climb section.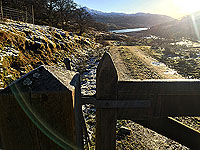 Another one from Glen Finglas and this time looking back towards the reservoir.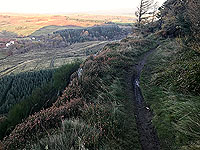 A route from Bannockburn that is not yet on the site. This image from the path along the top of Sauchie Craig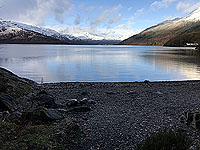 The beauty of Loch Lomond from the car park in Rowerdennan at the start of the run up to Loch Arklet ( a still to be documented route as of Nov 2020 ). This car park is also the start of the Ben Lomond run available on the site.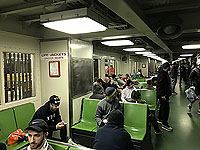 OK so this one is not from Scotland but November is the home month for the New York marathon. Of course not in 2020 but hopefully back from 2021. The is the view on the Staton Island ferry on route to the start line.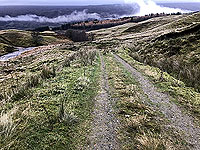 The marvellous loop through Glens Kendrum and Ogle. This picture heading downhill towards the old railway track just before the ford.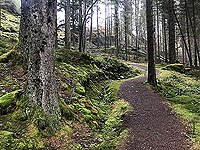 This is one from Aberfoyle that we do on a regular basis. This part is a short steep climb but it is just wonderful in the trees.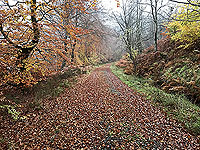 We have several routes in Loch Ard forest and so this part features in one or two of the routes.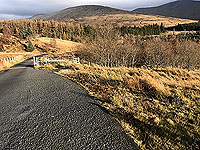 A route through Glen Fruin from Helensburgh with this picture being about half way round. We love this area and it is great country road running.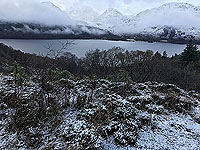 This picture is from an out and back route we have yet to document. The route went from Rowerdennan to Loch Arklet. Image shows Loch Lomond with the Loch Sloy power station on the other side of the loch. Bit of a cold day this time.