0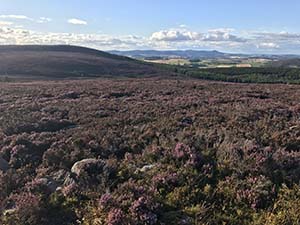 Route summary
The Meikle Tap hill run route is a trail run within North & Grampian. The out and back covers a distance of
13.76 Kms ( 8.55 miles )

and has an elevation gain of

412 m ( 1350 feet )

.
Description
This is an easy to navigate but tough little run due to it being a mainly up to the top then down back to the start. Most of the route is in the forest with good paths and the final section being out in the open with nice views across the countryside. From the car park the route directly starts the first climb for about
0.75 Kms
, takes a left, then flattens out somewhat for the next
1 Kms
.
And this is the point where you hit an interesting part. The main path appears to come to a sudden end, but there is a small path heading through the trees. Even in summer this seems to be a muddy and slippy
100 m
or so - your shoes will get dirty here as will you. Once out you are on a long straight which is slightly downhill until you reach the
3 Kms
mark at which point you are heading back uphill with the path bending to the right.
Around the
5 Kms
mark, beside the electric pylon route you hit a crossroads and the path takes a sharp left and heads up the steeper hill. All uphill to the top now and you get out of the trees at about
5.5 Kms
with the Meikle Tap appearing on your left. Take the first path on the left and follow this main path all the way to the top.
The views from the top can be lovely on a nice day across the Aberdeenshire countryside, but of course there are days when you can't see anything at all. As this is an out and back, then just follow your tracks back to the car park. There are some possible little add ins to the route to make it longer. One of those is to include Hill O Fare which takes you up to
20 Kms
. This we will include as a separate route.
Route directions
1
From the car park go through the gate and up the hill
---
2
Turn left at the top of the hill
---
3
Path becomes smaller and muddier for a short section through trees
---
6
You are now out in the open with Meikle Tap on your left.
---
9
The top, now back the way you came
---
10
Turn right down the hill
---
15
Down the hill towards the car park
---

Car park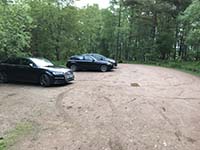 Parking for about six cars

Car park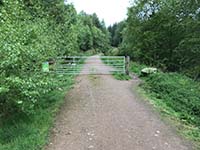 Gate to go around heading up the hill

Hill up from the car park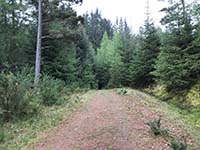 The first 0.75 KM is uphill

Early in the route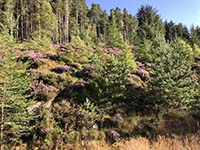 Trees on all sides

Early in the route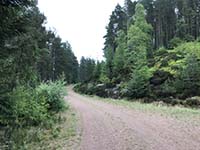 Good quality dirt road and calming trees

Views and muddy section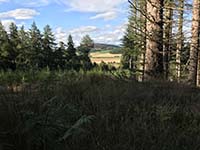 Catch a glimpse of the views through the trees

Views and muddy section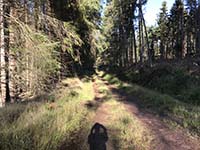 Looking back at the really muddy part

Views and muddy section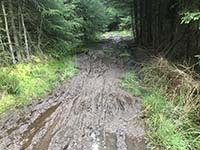 The short muddy section

Facing north east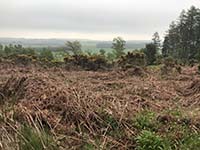 A murky evening

Towards Dunecht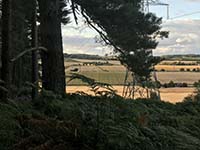 Turn right just after the pylons

Towards Dunecht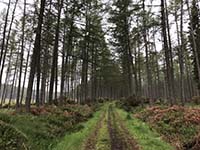 Long straight section

Out into the open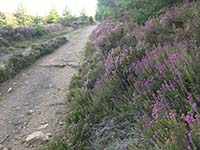 Amongst the Scottish heather

Out into the open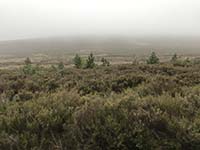 Too misty to see Meikle Tap on this day

Turning to Meikle Tap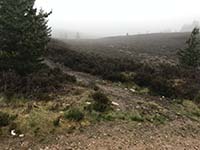 Take smaller path on the left

Near the top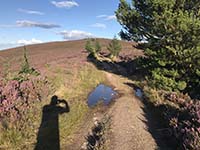 Within 0.5 Km of the top

Meikle Tap

Sunshine on the sumit

Meikle Tap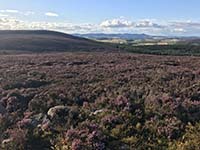 View across the heather

Meikle Tap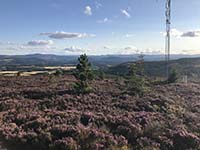 Looking south west

Meikle Tap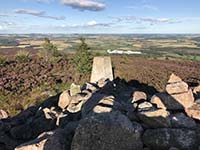 Trig point and cairn towards the east

Meikle Tap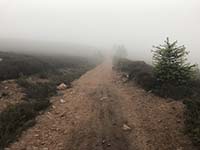 And into the clouds

Meikle Tap
Trig in the clouds

Meikle Tap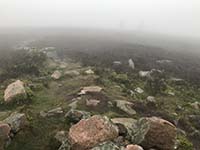 The way back