Loch Earn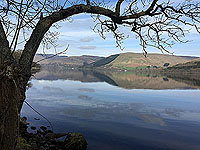 Looking across a mirror flat Loch Earn on a lovely May morning.
The Cobbler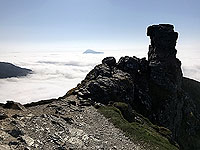 The Cobbler up above the clouds. A tough run this one but if you get the weather it is brilliant.
The Firmounth way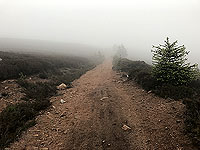 Up in Aberdeenshire the Firmounth route is an old favourite of ours. However, sometimes the weather ruins the views.
Loch Lomond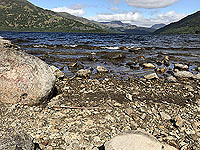 Shore at Rowerdennan. Back at the loch side after the run up and down Ben Lomond. Another hard run that is so rewarding.
Brae in Shetland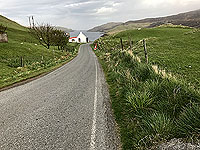 A short running route on small roads on Shetland. This route not on the site yet.
Stirling Riverside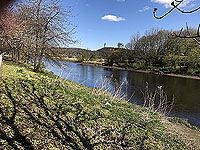 Another part of a route not on the site yet. This is the Riverside at Stirling which is a lovely part for a short run, but we are still working on a recommended route.
Loch Ard short cut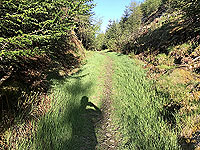 This picture is from a shortcut on the Loch Ard forest run and we haven't documented it on the site. Small path at around 11 that is rather nice to run on.
Stirling bluebells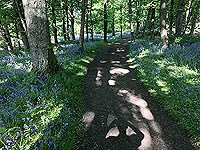 Bluebells in the woods. This time in Stirling at the woods at the back of the university. No run linked to this currently.
The Cobbler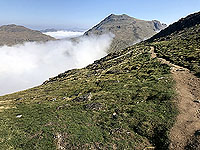 The path coming down off the Cobbler. Of course you could use this route for a simpler run up and take the same way back.
Aberfoyle bluebells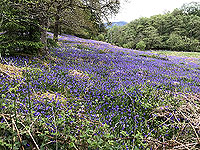 More bluebells and this time they are from the Loch Ard loop via Uamh Mhor. Pictures never seem to do them justice.
Ben Lomond bluebells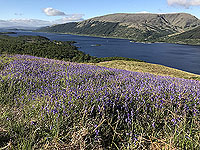 Bluebells just past their best overlooking Loch Lomond. This from the Ben Lomond route.
High on Ben Lomond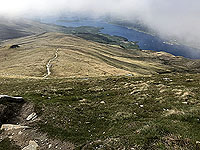 The main path on Ben Lomond which we took on the return. Can of course be used for a simpler climb