Running in Scotland in May
Thinking of a run in Scotland and perhaps beyond in May ? Visit Scotland informs us that you can expect average maximum temperatures to range from approximately 7C (45F) to 13C (55F) during the months of March, April and May.
May is the month where the bluebells are out in force all over Scotland and on a sunny morning they can be rather stunning.
In a normal non-COVID year we start to see the big surge in races across Scotland. Edinburgh and Stirling marathons are usually in May and there is a host of smaller runs..
Use the full image button to open a larger version of the image (provided on larger screens). Where a route is associated with the image a button link is provided to open the full details.
Loch Earn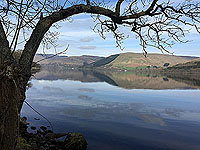 Looking across a mirror flat Loch Earn on a lovely May morning.
The Cobbler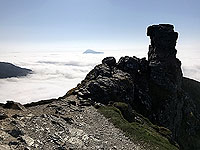 The Cobbler up above the clouds. A tough run this one but if you get the weather it is brilliant.
The Firmounth way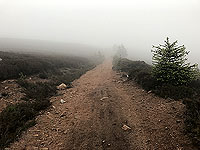 Up in Aberdeenshire the Firmounth route is an old favourite of ours. However, sometimes the weather ruins the views.
Loch Lomond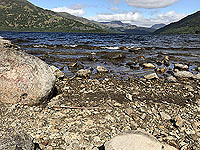 Shore at Rowerdennan. Back at the loch side after the run up and down Ben Lomond. Another hard run that is so rewarding.
Brae in Shetland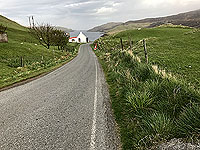 A short running route on small roads on Shetland. This route not on the site yet.
Stirling Riverside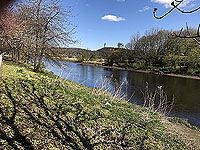 Another part of a route not on the site yet. This is the Riverside at Stirling which is a lovely part for a short run, but we are still working on a recommended route.
The Meall Liath loop near Callander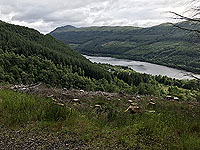 This picture as we head up the hill and look down on Loch Lubnaig. Good quality forest road at this point.
Stirling bluebells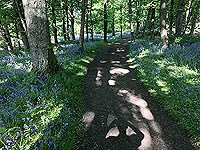 Bluebells in the woods. This time in Stirling at the woods at the back of the university. No run linked to this currently.
The Cobbler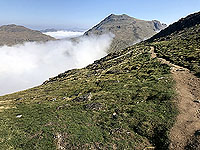 The path coming down off the Cobbler. Of course you could use this route for a simpler run up and take the same way back.
Aberfoyle bluebells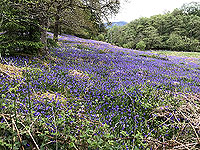 More bluebells and this time they are from the Loch Ard loop via Uamh Mhor. Pictures never seem to do them justice.
Ben Lomond bluebells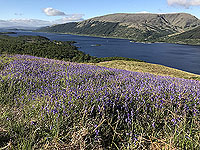 Bluebells just past their best overlooking Loch Lomond. This from the Ben Lomond route.
High on Ben Lomond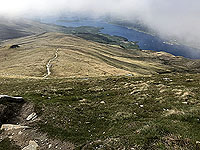 The main path on Ben Lomond which we took on the return. Can of course be used for a simpler climb