March running in Scotland
Thinking of a run in Scotland and perhaps beyond in March ? Visit Scotland informs us that you can expect average maximum temperatures to range from approximately 7°C (45°F) to 13 °C (55°F) during the months of March, April and May. So all weathers are possible as the pictures show.
As February was a good month in our picture collection we have found that decent pictures are a bit light for the month of March. What gives ? However, it looks like running race season in non COVID years starts to kick off.
Loch Katrine running festival and the Balloch to Clydebank half in Scotland. Then of course further afield is Tokyo and Rome.
Click on the image to open a higher resolution version. If the image is part of a documented route then a link will be given to the detail of that route.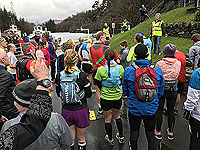 In a normal year, whatever that is, the Loch Katrine running fetival is on. This is the start of the marathon and is a cracking race to take part in.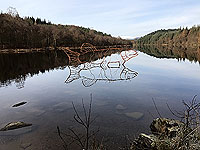 Lochan Spling on the Loch Ard loop via Uamh Mhor.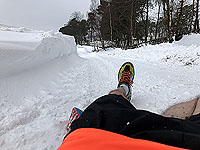 And of course during March there is still the chance of some heavy snowfall. On this occaision the snow getting the better of us on the Cocksburn reservoir run.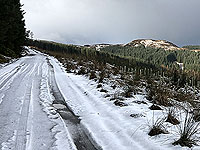 Heading up to the Stank near Loch Venachar.
An early morning run through Hazlehaed park in Aberdeen and it seems like spring is in the air. The outer trail route in the park gives you a good 5Km run.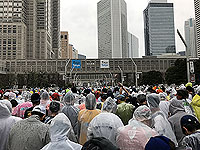 Heavy rain marks the start (and most of the race) for the 2019 Tokyo marathon. Yes we know this isn't Scotland, but there was at least one Scottish person there.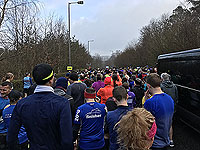 A very popular run in the west of Scotland is the Balloch to Clydebank half marathon. Easy to get to and a varied course to run on...and rather flat. This event was one of the last to take place before the first 2020 COVID lockdown in Scotland.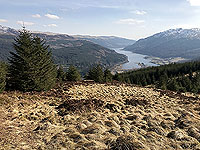 An Sidhean from Strathyre at 5.8Km is one of the shorter routes on the site but it does pack nearly 450m of climb. Lovely views down Loch Lubnaig.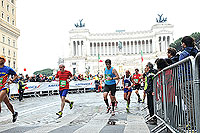 Another of the spring time marathons and this is the Rome one. What a race this is to run with jaw dropping scenery nearly all the way round. Still to be mapped onto the site.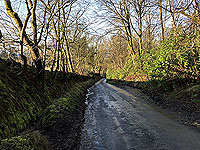 Another from the Cocksburn reservoir loop. This part of the route close to the university.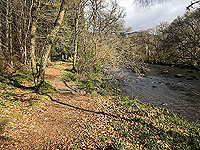 We have several routes starting in Aberfoyle, but this section of the river run is not included in any of them. This is part will be included in extender sections for some of the main runs.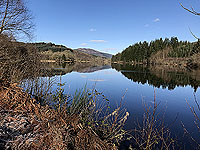 This part of the Loch Ard forest loop is one of our favourite spots when out running. This is always worth a stop and a moment to take it all in.