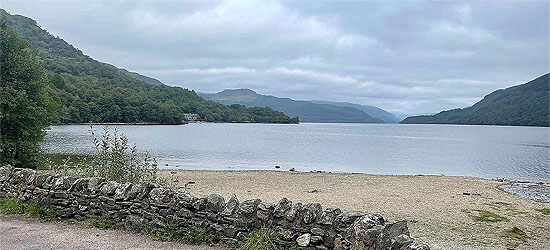 Luss to Arrochar beside Loch Lomond
0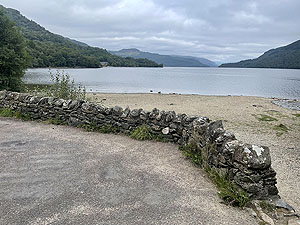 Route summary
The Luss to Arrochar beside Loch Lomond route is a cycle track run within Loch Lomond and the Trossachs. The out and back covers a distance of
32.82 Kms ( 20.39 miles )

and has an elevation gain of

302 m ( 991 feet )

.
Description
Another route chosen as a training run for an upcoming marathon event. Easy to follow and good quality tarred path or road along the whole route and not a lot of elevation. This route offers great views of Loch Lomond and Loch Long.
The cycle path is located ourside the main car park back towards the main road. If you follow the sings to the Lode on the Loch and keep to the left side then you can't miss it. Once past the lodge you are soon down beside the loch and this route keeps you within sight of the loch for most of the journey. There are several short sections where the path is actually beside the main A82, but there is a crash barrier between the path and the road and it feels safe enough.
Interestingly we did think that this would be a bit dull as a run but that wasn't the case and it was very enjoyable. Although there are cyclists on the route they are not too many and there is usually lots of space.
There are a several lovely spots along the way, including the busy Firkin point and also lots of small isolated beaches. Really worth taking a wee break at some of these and enjoying the calmness and the view. We found the best spots to be north of Firkin point where it's difficult for those in a car to access.
We extended this run all the way to Arrochar but most of the climbing along the way is between Tarbet and Arrochar. That part of the route is all alongside the main road so it is tempting to miss, but the car park there does make a lovely spot for a wee rest prior to returning.
Route directions
1
From the car park head to the main road
---
2
Turn right towards the Lodge on Loch Lomond
---
3
Cross the A82 and follow the A83 to Arrochar
---
4
Catch your breath in the car park before heading back
---
5
Back across the A82 and back along the way you came
---
6
Over the road back towards the car park
---
7
And back to the Luss car park
---

Luss main car park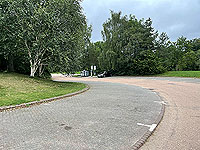 Large car park but it does get very busy in summer

Luss main car park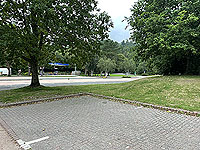 Luss main car park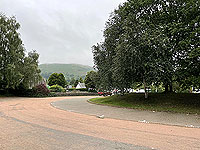 Close to Luss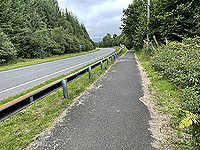 Example of short section up beside the main road

Close to Luss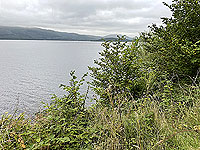 Close to Luss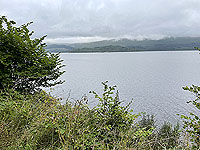 Close to Luss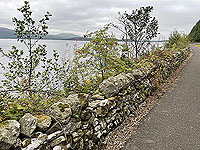 Views along the cycle path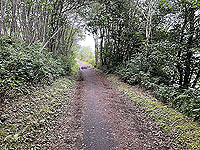 Although parts are a little overgrown this is still a good path for running on

Views along the cycle path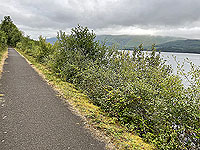 Views along the cycle path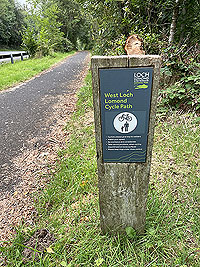 Cycle path notice. Notice that walkers have prioirty

Views along the cycle path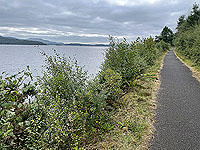 View south across Loch Lomond

At Inverbeg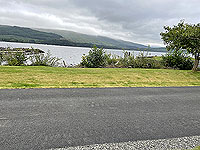 Around the Firkin point area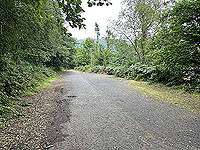 Parts of the route are on the old road

Around the Firkin point area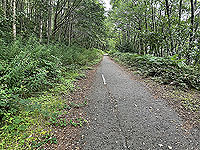 The lines of the middle of the old road

Around the Firkin point area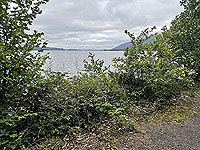 Around the Firkin point area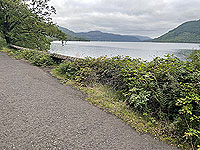 Around the Firkin point area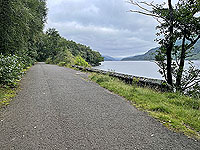 Heading north from Firkin point

Around the Firkin point area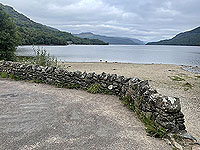 The small beach at Firkin point

From the shores of Loch Lomond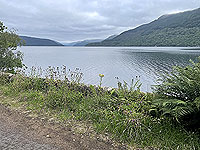 From the shores of Loch Lomond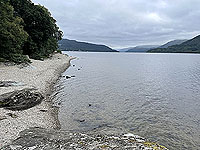 From the shores of Loch Lomond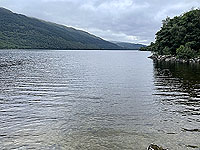 From the shores of Loch Lomond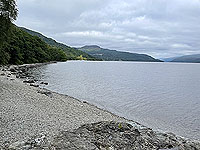 Looking north from one of the small beaches

From the shores of Loch Lomond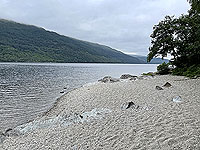 Same beach now looking south

Approaching Tarbet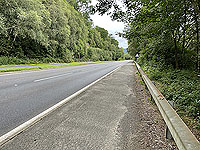 Pavement on main road approaching Tarbet

Approaching Tarbet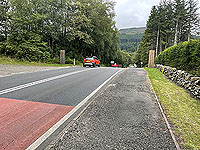 Entering Tarbet

Arrochar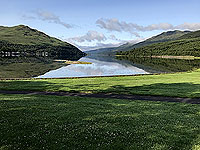 View from the car park turning point

Arrochar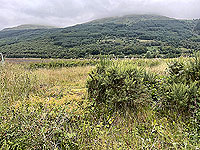 The hills at Arrochar