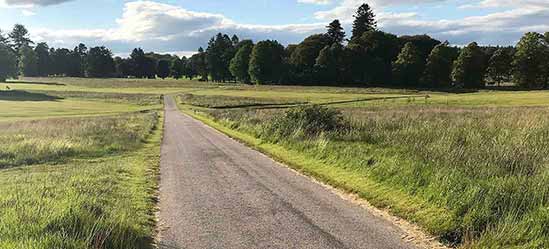 0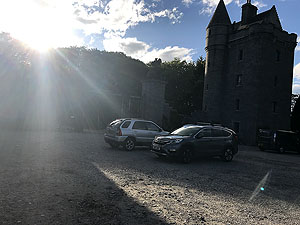 Route summary
The Easy run from Loch Skene route is a trail and road run within North & Grampian. The out and back covers a distance of
7.74 Kms ( 4.81 miles )

and has an elevation gain of

33 m ( 108 feet )

.
Description
The shorter of our routes from Loch Skene going into the Dunecht estate. We use this route for a short training run as it is nice and flat with good quality surface for most of it. However, it is a bit dull.
From the car park the route starts through the large gates to the estate. Depending on the time of the year the initial part along beside the loch is a haven to midges. The loch shows itself every so often through the trees. The path is all tarmac single track road at this point with only the very occasional estate vehicle.
The trees thin out and you are out mostly in the open. Estate gates mark the place where you cross the road.
All of a sudden a small 9 hole golf course appears in front of you. On our first run of this route it was a complete surprise to come across this. Keep an eye out for where the golfers are and listen for the dreaded shout of FORE. Take the first road on the left after the first golf hole, This heads slightly uphill across the golf course and past the small loch on your right
At the top of the incline take the first dirt road on the left which takes you back down onto the main path of the route. A right turn takes you back the way you came to the car park.
If you are looking for a place for a short run, needing to avoid street running and in the west of Aberdeen then this is worthwhile. Otherwise try somewhere else.
Route directions
1
Loch side car park start.
---
2
Through gates and across small road
---
4
Left on path though golf course
---
5
At top of hill take the first dirt path on left
---
6
Turn right when you reach the tarred path
---
7
Through gates and across small road
---

Car park area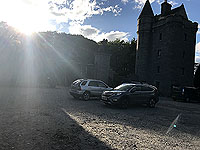 Sunhine over the estate gates

Car park area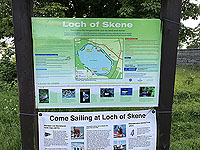 Information board about the loch.

Car park area
Midge alley

Car park area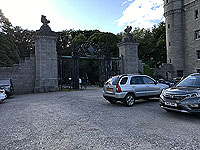 The gates into Dunecht estate

Initial part of the route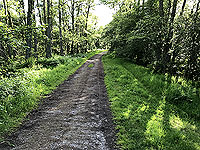 Close to the loch

Initial part of the route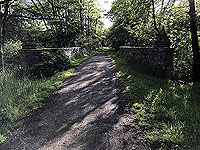 Small bridge on the route

Initial part of the route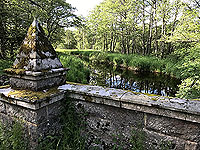 Close up of bridge

Initial part of the route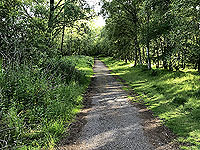 The path ahead

Initial part of the route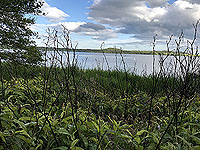 Loch Skene from the path

Initial part of the route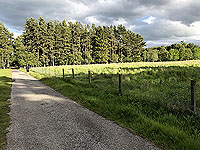 Opens out to fields

Path starts to open out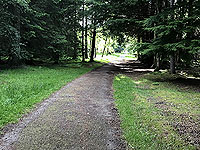 Less trees

Path starts to open out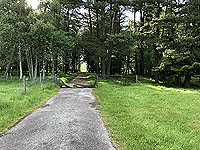 One of several cattle grids

Small road crossing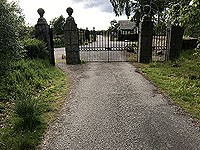 The approach to the gates

Golf course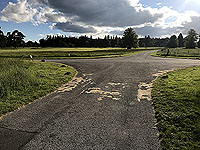 Crossing where you turn left on the road across the course

Near loch on golf course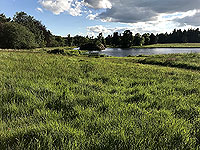 View of the loch

Near loch on golf course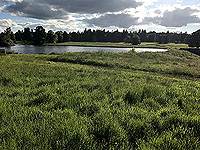 Policy Loch

Near loch on golf course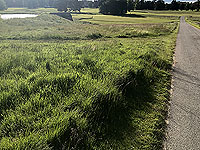 Road across the golf course

Near loch on golf course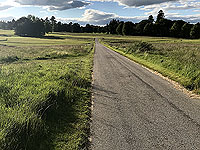 Open road and fewer midges

Near loch on golf course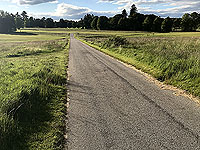 Stretch those legs out

Dirt road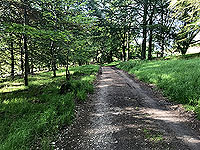 Very short section off the tarred road