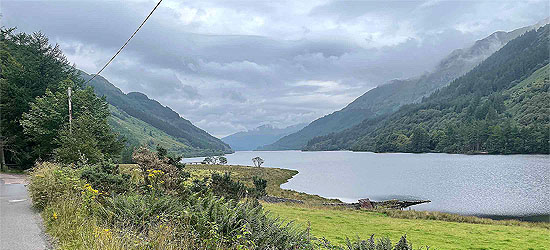 0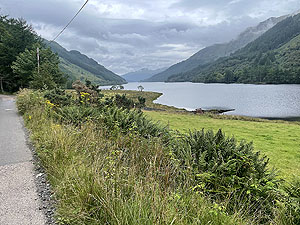 Route summary
The Loch Eck west side route is a forest road run within Loch Lomond and the Trossachs. The out and back covers a distance of
28.84 Kms ( 17.92 miles )

and has an elevation gain of

366 m ( 1201 feet )

.
Description
This is a very enjoyable easy route to folllow down the west side of Loch Eck. It is advertised as a cycle route but as usual there were no bikes to be seen while we were running. Although we had considered trying to make this a loop by using the forest tracks on the east side of the loch we were concerned about stretches on the main road. So for the time being this route is an out and back but we will research this further.
From the large car park we take a right onto the small tarred road and then left past the small farm and onto the route proper. Very simple to follow and you are soon out in the open before heading into the trees. During the first part of the route there are several views of the loch but generally you are blocked by the trees.
At the
6.5 Kms
mark you start a descent down to the loch side and the views improve from that point. The track also improves before finally becoming a single track tarred road at the end of the loch. For this description we take the route into the Benmore Botanic gardens and up to the famous golden gate. We did actually run on a little bit further and you could of course exit the gardens and out onto various trails and small roads nearby.
We used this route as a marathon training exercise and were very happy with it as the elevation wasn't too much and the views lovely.
Route directions
2
Leave the car park taking the single road to the right
---
11
Turn back at the Golden gates
---
12
Straight ahead retracing your steps
---
14
Keep right - easy to miss
---
16
Turn right back to the car park
---
17
Ending back at the car park
---

Start and end area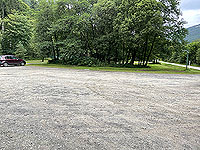 The car park

Start and end area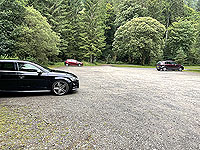 Lots of space in the car park

Start and end area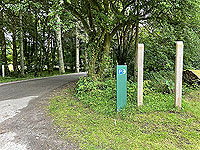 The start of the route from the car park

Start and end area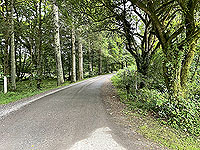 Initial part of the run on a small tarred road

Start and end area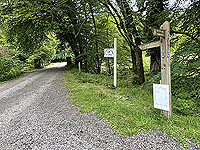 Starting on the route proper

Heading towards Loch Eck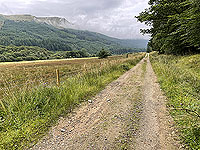 Out in the open for a short while

Early views of the loch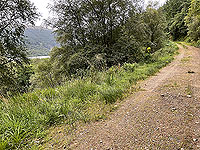 Climb up into the tree line

Early views of the loch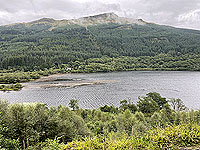 The top of the loch

Early views of the loch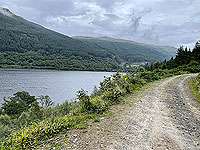 In the tree line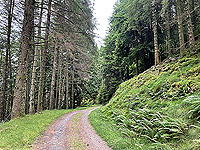 Standard forest road

In the tree line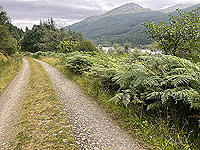 Down at the loch side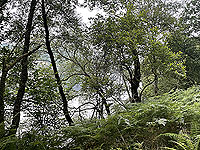 View of the loch through the trees

Down at the loch side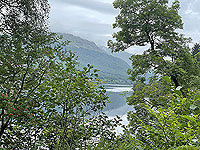 Down at the loch side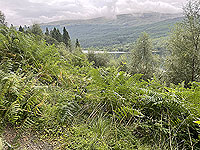 Down at the loch side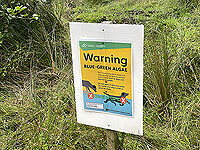 There was also a warning about not eating the berries

Down at the loch side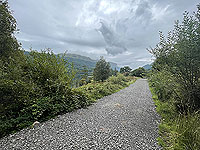 New hardcore on the path with forestry work soon. This picture from September 2021

Down at the loch side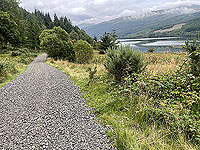 Down at the loch side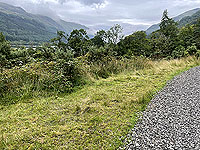 Down at the loch side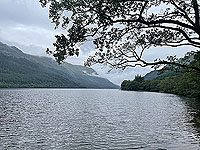 Down at the loch side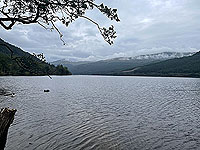 Down at the loch side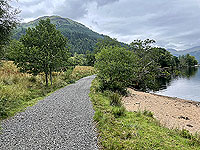 Down at the loch side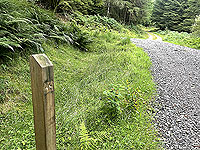 Close to the end of the loch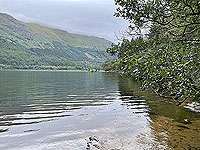 Bottom of the loch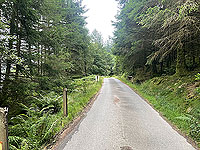 Heading towards the botanical gardens

Bottom of the loch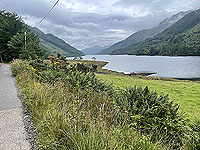 The route is now on single track tarred road

Bottom of the loch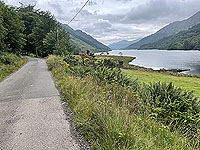 Into the botanical gardens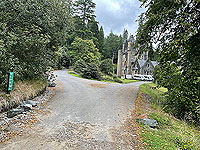 Into the botanical gardens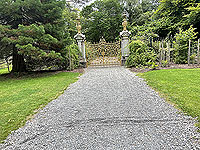 The Golden Gates

Into the botanical gardens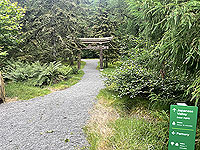 Into the botanical gardens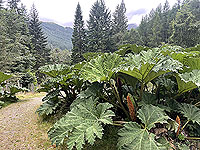 Into the botanical gardens