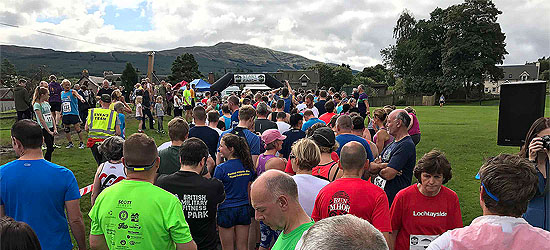 1
0
Cost :
The base entry cost for unaffiliated runners in 2020 was 19 GBP.
When :
The race is held on a Saturday in late August.
Length:
Start :
End :
Back at the park.
Style :
Loop
Size :
500
Usually between 300 to 500 runners.
Elevation :
Max Elevation :
Entry opens
Entry opens at the start of the year.
Website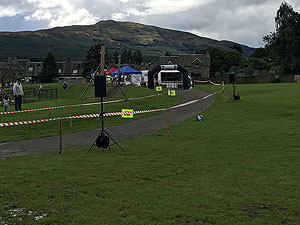 RACE DESCRIPTION - Killin 10K race
Route summary
The Killin 10K race route is a country road run within Loch Lomond and the Trossachs. The loop covers a distance of
10 Kms ( 6.21 miles )

and has an elevation gain of

149 m ( 488 feet )

.
Getting In
This is generally an easy race to get into even shortly before the event and entry is available on the Tay Fitness web site.
Getting there
The town of Killin is located at the south end of Loch Tay. Most people would access from the A84 heading towards Crainlarrich then taking the A827. The only public transport would be bus from Stirling.
Expo
No expo just a simple number pick up.
Pre-run
No pre runs but if you are staying in the area there are some good runs available.
Race day
Arriving in Killin and driving to the north side of the town you will see signposts for the parking for the run. This is in a big field just off Lyon Road and is free. From there a short walk takes you to the village hall for number and tee shirt pick up.
The start line is in the middle of the park and provides great views of the surrounding hills. This is well organsied and has a very friendly feel to it.
The race starts with the run through the village itself then over the bridge at the famous Falls of Dochart. After the bridge a sharp left turn takes you back north crossing the old viaduct and past the car park before coming onto the main A827 road heading north.
You have a short section on the main road before a left turn takes you along the single track road on the south side of the River Lochy. This is a really pleasent run up the glen before you hit the small hill at
5.7 Kms
. This short hill takes you to the turning point and back down the north side of the river back to the main road.
Once back at the main road you have just over
1 Kms
back to the park and the finish line.
The finish
Good crowds at the end of the race and plenty of places to go afterwards for something to eat or drink
Where to stay
Killin is located in a busy tourist area so there are numerous options for staying including in the village itself.
There are no directions logged for this route. This is normal if the route is a race.

Village hall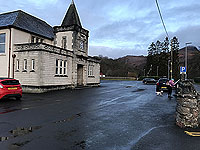 563_sm_006.jpg

Start line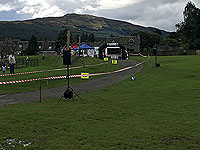 Quiet before the race

Start line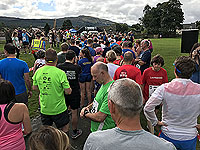 Runners getting ready to start

The famous falls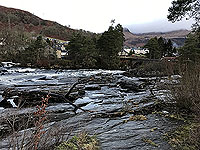 Runners pass over the iconic bridge

Small lane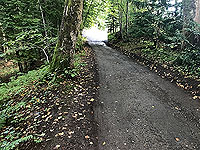 Short section on this rural road

Old viaduct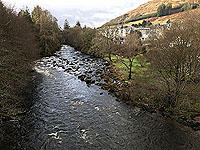 View from the old viaduct

Classy medal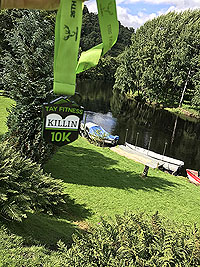 Post race and down by the river for a beer