Running in Scotland in June
Thinking of a run in Scotland in June? Visit Scotland informs us that June, July and August are normally the warmest months in Scotland, with average maximum temperatures ranging from approximately 15C (59F) to 17C (63 F). Scotland's high latitude means that we enjoy lovely long summer days and often an extended twilight.
As the heat starts to build in Scotland for the summer we see more and more races on the calendar. You can get sunburnt on one, then soaked on the next. June also sees the start of the dreaded midge so keep moving at pace.
Use the full image button to open a larger version of the image (provided on larger screens). Where a route is associated with the image a button link is provided to open the full details.
Strathearn marathon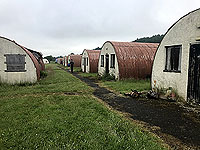 Cultybraggan camp is the wonderful start location of the Strathearn marathon.
Pitfitchie loop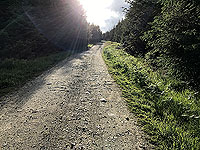 An evening run in the June sunshine in Aberdeenshire
Loch Skene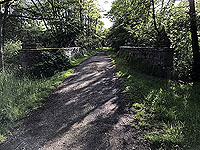 Part of the path on easy going route beside Loch Skene in Aberdeenshire
Barrathon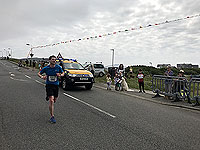 A runner coming up to the finish line in the Barrathon
Barrathon
Another picture from the Barrathon. Here is one of the beaches you run past on the west side of Barra
The Balloch 10K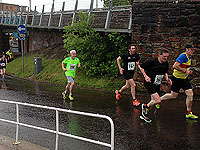 A wet day in June for the Balloch 10K. This race still to be uploaded onto the site as we have only just realised its not there
Glen Finglas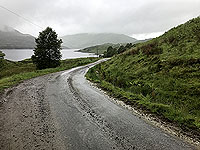 The wonderful Glen Finglas loop on a wet and misty morning
Kirkhill forest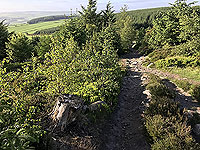 Lovely loop run near Aberdeen airport that has still to be documented
Lairig Grhu hill race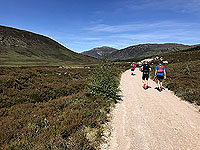 Our favourite race ever even though we have only done it once. This picture from the first half and still the boulder fields to go
Lairig Grhu hill race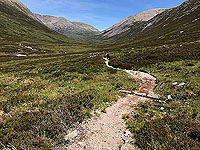 Another picture for the Lairig Ghru showing the remoteness of it all
Loch Skene loop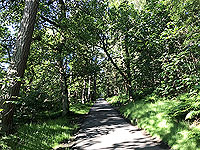 Part of the path from the Loch Skene loop on a sunny evening
Skye half marathon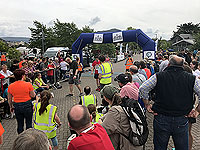 The finish line at the Skye half marathon with a few tired runners
Glen Sherup loop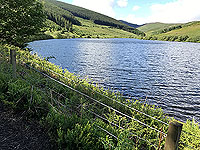 Towards the end of the Glen Sherup loop and going past the reservoir
Sherrifmuir loop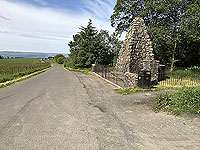 The straight road ahead on the Sheriffmuir loop as we pass the monument
Barra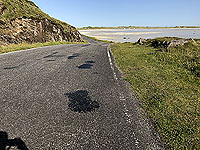 The route out towards Barra airport which we used as a practice run. No route information on the site about this one
Aberdeen beach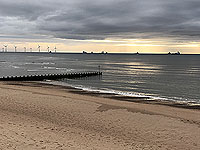 An evening run along the beach in Aberdeen. No route description with this one.