Running in Scotland in July
Thinking of a run in Scotland and perhaps beyond in July ? Visit Scotland informs us that June, July and August are normally the warmest months in Scotland, with average maximum temperatures ranging from approximately 15C (59F) to 17C (63F). Scotland's high latitude means that we enjoy lovely long summer days and often an extended twilight.
July is the month where the heat can start to build and the dreaded midges can eat you alive. Just run a wee bit faster.
The opportunity to get out and explore new routes in July is wonderful, but beware that certain areas will attract more walkers and runners than usual. However, try a really early morning run or one in late evening. The sunrise and sunsets can be glorious.
Use the full image button to open a larger version of the image (provided on larger screens). Where a route is associated with the image a button link is provided to open the full details.
Bennachie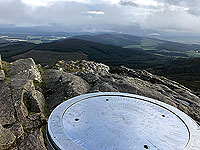 Looking out over Aberdeenshire from the top of the hill.
The river Dee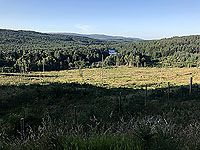 Part of our extended route up and around Scolty hill near Banchory.
Ardgoil penisula route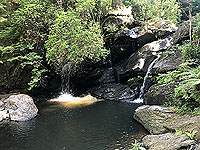 One of our all time highlights while running was coming across this unexpected rock pool above Lochgoilhead.
San Francisco marathon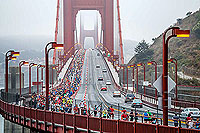 If you are going to travel for a marathon then San Francisco is well worth considering.
Glen Loin loop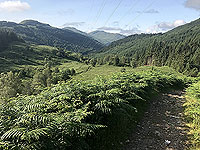 The view looking back down the glen towards Arrochar before reaching Glen Loin.
Aproach to Bennachie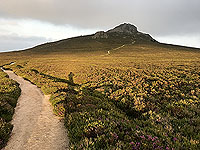 On the flat bit of the Bennachie run and just before the final climb. Really enjoyable part of the run.
The Meall Liath loop near Callendar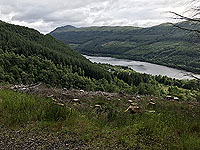 This picture as we head up the hill and look down on Loch Lubnaig. Good quality forest road at this point.
Loch Katrine on the 5 lochs route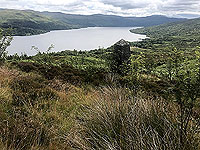 Loch Katrine on the 5 lochs route from Knlochard. At this point we had past the worst of the trail run.
The start point for the Glen Loin loop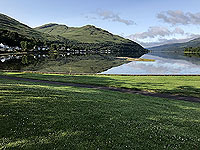 Of course the start is sometimes not so nice as this picture, but when you get a day like this then you are going to have a great run.
A wee mole on route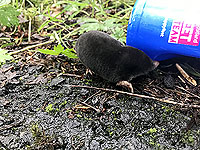 Our one and only time seeing a mole while running. This near to Balquihhder on the Lochs Voil and Doine route.
Near Aberdeen airport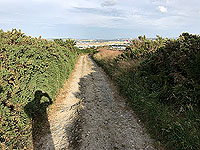 This is part of a great wee route from near Aberdeen airport and up round the hill. Still to be documented and this picture taken on the return.
In Glen Loin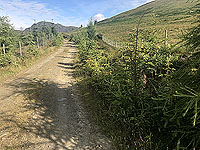 Long steady easy climb within Glen Loin and approaching the half way point.