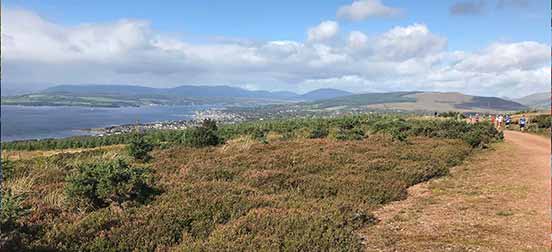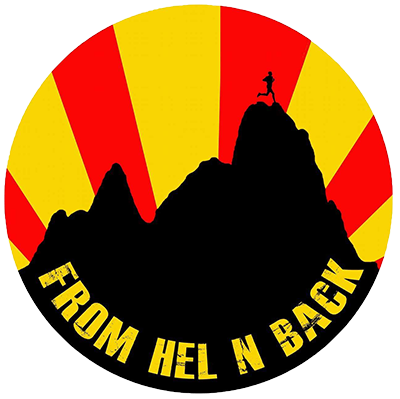 1
0
Cost :
When :
September
Length:
Start :
Hermitage academy Helensburgh
End :
Hermitage academy Helensburgh
Style :
Loop
Size :
250 Estimated
Elevation :
Max Elevation :
Entry opens
March
Website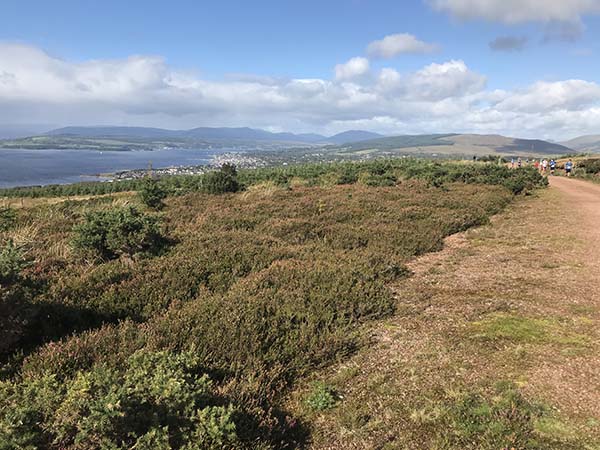 RACE DESCRIPTION - Hel N Back hill race
Route summary
The Hel N Back hill race route is a trail and road run within Central & West. The loop covers a distance of
12.34 Kms ( 7.67 miles )

and has an elevation gain of

361 m ( 1184 feet )

.
Getting In
Recommend you enter as early as you can to ensure you get in. In 2018 the entry was through EntryCentral.com. Sign up to the race's FaceBook page to make sure you are kept up to date with when entry opens.
Getting there
The school has a large and free car park for use of the runners. We did notice in 2018 that this car park did become full quickly as there were other children's activities happening in the school. There is lots of street parking close by.
Craigendoran train station is about 5 minutes walk from the school.
Expo
OK so not an Expo, but pick up your start number at the entrance on the right side of the school. Only takes a few minutes. No need for identification but it does help if you know what your name is.
Pre-run
Race day
In 2018 the race started on a Saturday at 11:30. We arrived at 10:45 and the car park was starting to fill up but still lots of spaces. There is short safety brief at around 11:15 at the entrance and from there a short walk to the other end of the school for the start line.
Given the size of the race this is a well supported event even if there's not many supporters up the hill. Lots of friendly and encouraging marshals all the way round.
There's a short section at the start and end of the route on tarred pavement and road and about half way round for less than one KM. Apart from that it is mainly land rover track and some well made trails.
On a good day this race offers great views, up the Clyde, down the Clyde and across to Loch Lomond. What's not to love. There is a lot of hill in this which is a good thing for a hill race. The climbs seem to come in 4 parts with the last one through the trees being both the steepest and shortest. At around
8 Kms
you are all downhill to the finish. There is a short downhill between the second and third climb to allow your legs a wee break. With the last
4 Kms
being downhill on a good gradient you can let go and enjoy the route to the finish. And the finish. Prepare for a feast of cake, sandwiches and soup.
A great wee race and well recommended.
The finish
You are greeted at the end by a great bunch of volunteers. Receive your medal - which in 2018 turned into a non edible version - a bottle of water and a snack. Around the corner, where you picked up your number, there is a room full of cake, sandwiches, soup and sometimes even ice cream. What's not to like.
Where to stay
If you need to stay then there a couple of hotels in Helensburgh itself and more in the surrounding towns. Given the late start of the race we do not believe there would be many looking for accomadation for this one.
There are no directions logged for this route. This is normal if the route is a race.

The start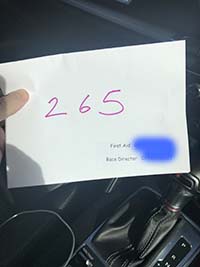 Cool stand in running numbers

The start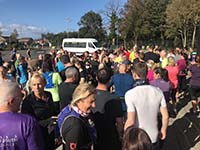 The mass crowds waiting for the start

Early hill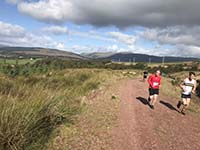 This up seems to go on forever

Early hill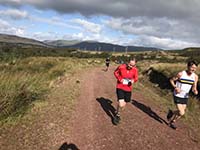 Enjoying the run lads ?

Looking back at Helensbugh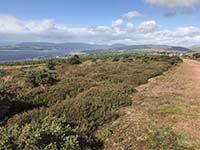 View down the Clyde towards Helensburgh

Looking back at Helensbugh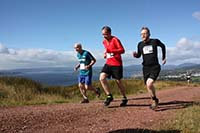 Someone is looking a bit tired

Towards Loch Lomond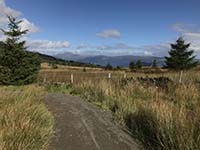 Ben Lomond in the background

Downhill trail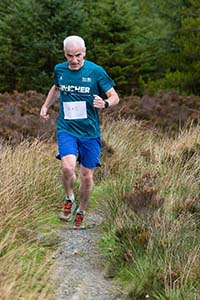 Nice bit of the run,though can get a bit muddy.