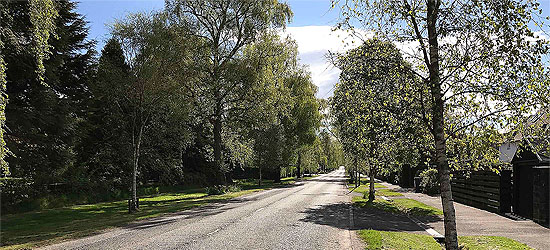 1
0
Cost :
For the 2022 race the cost of the single race is £23
When :
First half of May
Length:
Start :
Outside the local school, Hermitage Academy.
End :
Back at the start
Style :
Loop
Size :
1200
In recent years this race has not been full.
Elevation :
Max Elevation :
Entry opens
Around January
Website
RACE DESCRIPTION - Helensburgh 10K
Route summary
The Helensburgh 10K route is a road run within Central & West. The loop covers a distance of
10 Kms ( 6.21 miles )

and has an elevation gain of

80 m ( 262 feet )

.
Getting In
There are generally lots of places available on this race which wasn't always the case when it was the first race in the 4 race Poloroid series.
Getting there
Good rail links from Glasgow and beyond. Get off at Craigendoran and the race start is just a 5 minute walk away.
There is a lot of parking at the school but this fills up quickly. On the other side of the main street there is lots of on street parking. Best not to park on the same side as the school as the race goes along these streets.
Expo
Pre-run
Race day
If you have your race number then turn up at least 15 minutes before the race starts and you are good to go.
The initial part of the race has lots of turns as you go through the small housing estate and a very small hill. Once at the top of the hill you are on the straight for the next few KMs starting by running under the brdige for the West Highland line.
The race stays on King street for
1.5 Kms
with part of it running on the pavement, not so good. Just after the police station the race heads uphill one block before turning left onto the lovely Argyle Strees. Shame the race is run after the blossom is out. You are on this straight run until the
4 Kms
mark where you head up to Rhu road higher. This is all nice and almost flat running.
A bit of downhill takes you down to the river Clyde past the
5 Kms
mark and the water stop. From there you are
1 Kms
back to Argyle Street and retracing your route for the last
4 Kms
.
The finish
Given the size of the event this is a really nice, welcoming and relaxing finish area. There feels like lots of space to meet friends, get your medal and water.
Well done Helensburgh, a great 10K.
Where to stay
There are several places to stay in Helensburgh and the surrounding area.
There are no directions logged for this route. This is normal if the route is a race.

Almost midway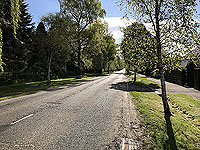 Looking back along Montrose Street

Returning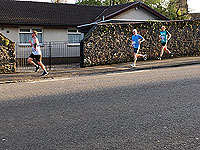 Heading along east Argyle Street

Finish area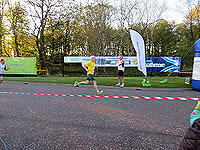 A runner coming up to the finish line

Finish area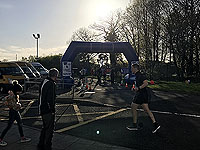 The finish line, just before the start of the race.

Finish area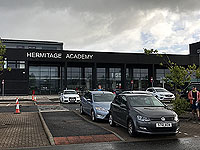 At the local school