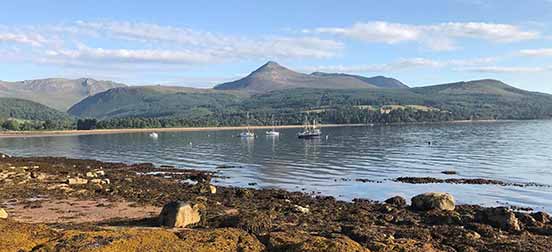 0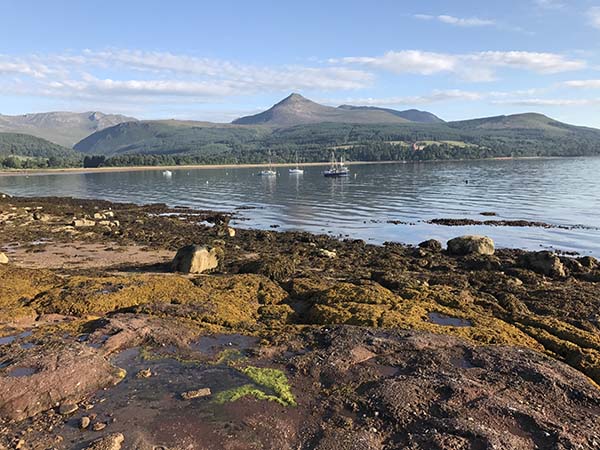 Route summary
The Run in Glen Rosa route is a trail and road run within Glasgow, Clyde & Ayrshire. The out and back covers a distance of
11.87 Kms ( 7.38 miles )

and has an elevation gain of

181 m ( 594 feet )

.
Description
To be honest we did wonder about actually including this route as it was just a get out and run from the hotel rather than a planned route. However that said, this was a wee belter and only a limit on our time stopped this being a much longer run. We have plans to include this on an up and over Goatfell route in the summer of 2019 so this can be considered the inspiration in a way.
We set of early and before the tourists arrived for the day trips by ferry. Hopefully the pictures do it justice as it was such a splendid morning for a run. The route took us along the sea front before heading inland past the golf club beside the main road. Traffic wasn't too busy in the early morning so even this part was pleasant.
After about
2.5 Kms
you join the Glen Rosa single track road on the right. And this is really where the smile hits your face. You are soon on dirt track as the scenery takes over. This is not a hilly run and the track is in very good condition for the length we were on it. We did try a little excursion up a hill but the path died quickly and you may notice that in the GPX file if you download it. We will update that file to remove the error.
It was really with a heavy heart that we turned back just before the
4 Kms
mark, but a hungry wife back at the hotel is a worry with breakfast approaching. This is definitely one we will be back on. I think this would be a 5 star route if we had continued for longer, but for the time being just the 4 and with all the potential.
A downside - the flies and cleggs, oh what a mess they make of your arms and legs on this route.
Route directions
1
From the Douglas hotel, forward and across the road.
---
2
Turn left along the shore line
---
3
The road turns to the right
---
4
Forward with the golf course on your right
---
6
Take the small road on the right - sign post Glen Rosa
---
7
Keep following the path as it heads to the right
---
10
And this is the point to head back they way you came
---
11
Back to the hotel and time for a beer
---

Starting point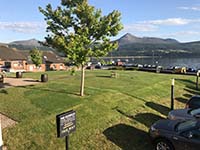 Towards Goatfell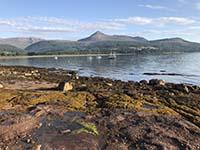 Towards Goatfell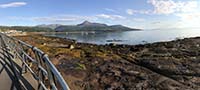 Image from Glen Rosa

Picture group C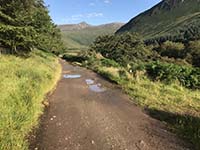 Picture group C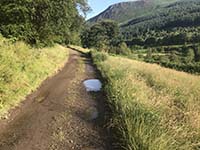 Image from Glen Rosa

Picture group D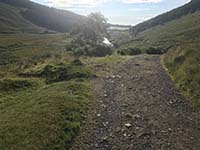 Picture group D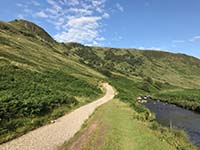 Image from Glen Rosa

Picture group D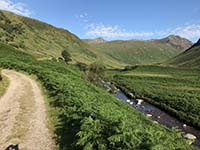 Image from Glen Rosa

Picture group E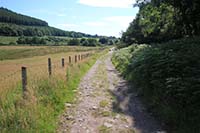 Picture group E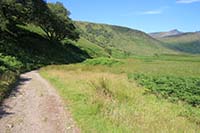 Image from Glen Rosa

Picture group E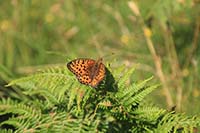 Image from Glen Rosa

Picture group F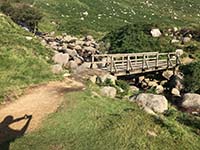 Picture group F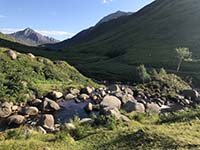 Image from Glen Rosa

Picture group F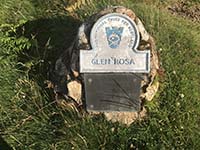 Image from Glen Rosa

Picture group F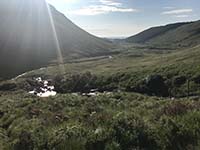 Image from Glen Rosa

Picture group F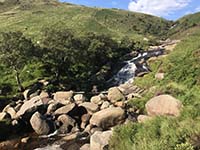 Image from Glen Rosa

Picture group F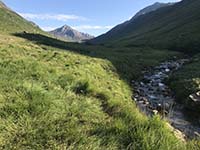 Image from Glen Rosa