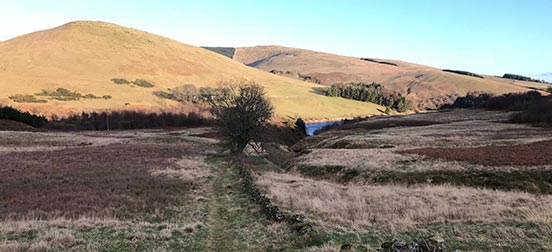 0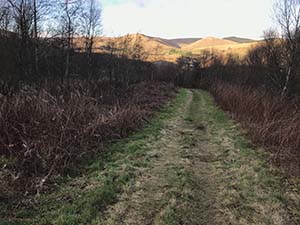 Route summary
The Trail run in Glen Devon route is a trail and road run within Perthshire, Kinross & Angus. The loop covers a distance of
4.35 Kms ( 2.7 miles )

and has an elevation gain of

145 m ( 477 feet )

.
Description
This is one of the shortest routes within in our database and was included as it still provides a good, even if short, workout due to the terrain and climb. At the start you are on a single tarred road before heading off to the left, through the marked gate, following the green marked trail in Geordies wood.
This is a fully marked route and is popular with dog walkers and mountain bike riders as well. Once through the gate you are mainly onto grassy uneven running. The path does make for good running as it's firm but not too hard or rocky. Some parts are a little bit wet, but then again this is Scotland so not to complain. You are running uphill for the first
2.2 Kms
though the ascent is never too steep.
The route does offer some splendid picture opportunities with rolling hills spreading out in every direction. The highest point in the route is
327 m
and comes about
2.44 Kms
in. The high point being on the side of the hill rather than the top of the hill. Shortly after the high point the road joins a 4x4 road and continues downhill before joining back onto the single track tarred road. You go through a gate and follow the signs heading back to the right and back towards the car park.
So a short one to enjoy, but the area as a whole does seem to have some other longer routes available. So back we will go.
Route directions
1
Start car point is the car park.
---
2
Take care crossing the main road.
---
3
There is a well marked gate on the left side that marks the start of the off road section.
---
4
The trail goes through a gap in the wall and becomes less well defined for a short period.
---
5
Path now takes a sharp turn up to the right.
---
6
Across the small burn where it can be a little boggy.
---
7
After the highest point the path now heads off to the left.
---
8
You now join a more substantial track heading down to the left.
---
10
Turn right along the tarred road.
---
11
You are now back at the main road, so again take care crossing.
---
12
And back to the car park
---

Picture group A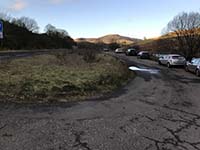 Picture group B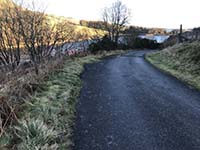 Picture group B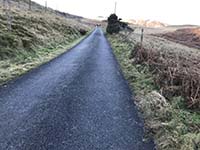 Image from Glen Devon - Geordies wood

Picture group B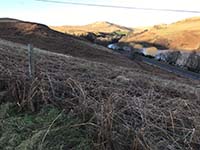 Image from Glen Devon - Geordies wood

Picture group C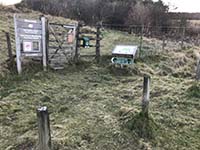 Picture group C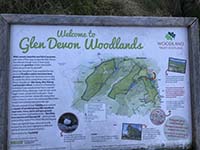 Image from Glen Devon - Geordies wood

Picture group D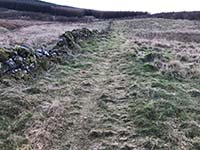 Picture group D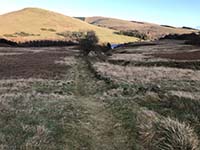 Image from Glen Devon - Geordies wood

Picture group E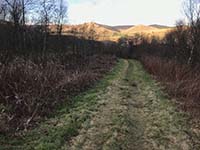 Picture group F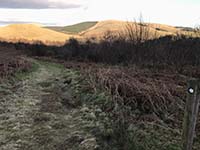 Picture group G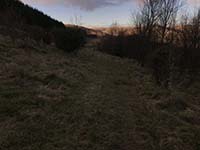 Picture group H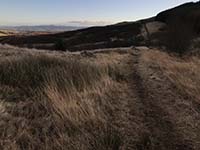 Picture group H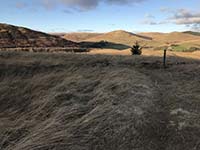 Image from Glen Devon - Geordies wood

Picture group I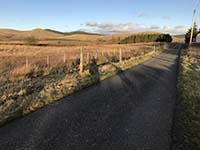 Picture group J