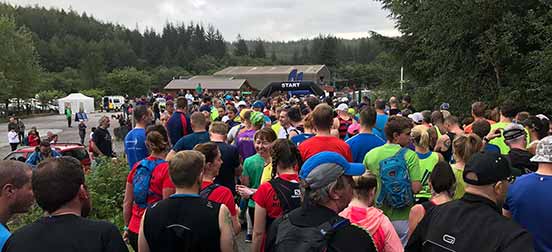 1
0
Cost :
NA
When :
The race is run in late July
Length:
Start :
At the Nevis Range Centre
End :
Nevis Range Centre
Style :
Loop
Size :
400 Just under 400 finishers in 2017
Elevation :
Max Elevation :
Entry opens
September
Website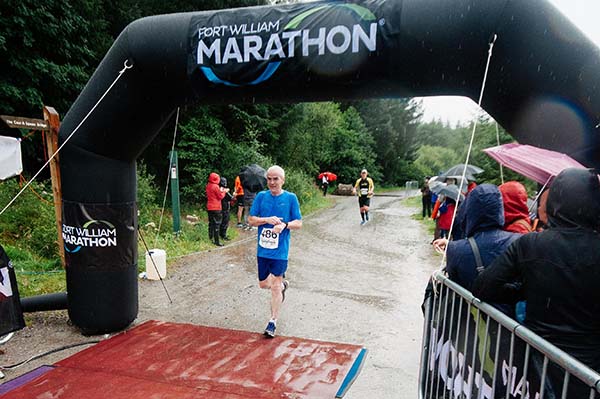 RACE DESCRIPTION - Fort William Marathon
Route summary
The Fort William Marathon route is a trail and road run within North & Grampian. The loop covers a distance of
42.2 Kms ( 26.22 miles )

and has an elevation gain of

524 m ( 1719 feet )

.
Getting In
Update: From 2019 this race appears to have been cancelled. We will continue to monitor in the hope that it will return.
There are no special requirements for getting into this marathon.
Getting there
Getting to Fort William is a long drive from just about everywhere in Scotland, but that drive will take you through some lovely countryside.
Expo
Pre-run
Race day
You should aim to get to the Nevis Range at least an hour before the event starts. This is usually around 09:30. The centre has a large car park, but remember that it is not just marathon runners that make use of the centre and so it can get busy.
A small queue is likely when you pick up your bib number, but it moves fast and everyone is super friendly. The start is at the top of the car park and given the low numbers it all feels very friendly. And they are off
They always tell you not to go too fast at the start and this is very true for this race. You are up and down for the first
7.2 Kms
through nice forest paths. Even at this early stage the race does not feel too busy. On the descent to Spean Bridge you will run on small sections of trail which can get a little muddy, but that iss part of the attraction.
Once past Spean Bridge you leave the pavement and follow a well made trail- uphill again - to the Commando monument. This seems to atract the crowds which we think are there only to see you struggle up the hill. From that point a steep descent on tarred road to follow the canal all the way to Fort William.
This is nice and flat and lasts about 6 miles before you hit the town.
A short section of
4.8 Kms
to
6.4 Kms
miles takes you round the northern streets of Fort William before you start the last climb of the day. And what a place to put the last
8 Kms
.
This starts on the large pavement on the main road, but quickly goes behind bushes and trees. Further up , just after
37 Kms
, you leave the main road. The route follows a small road for a while before turning into a forest track. So apart from the uphill of this it is rather a nice last couple of miles to the finish. Even though you can hear the noise the finish line seems to pop out of nowhere.
The finish
Small crowds will greet the runners at the finish line but that will depend on the weather. Our last outing on this one meant heavy rain at the end. The problem with being wet, cold and cramping up is when you can only get changed in small toilet areas. So that's our only downside on this. Great wee medal and a miniture of whisky (Nevis Dew) along with a caramel waver.
Where to stay
We stayed at the hotel on Loch Lochy and would not recommend it unless you want to go back to the 1970s. Book your accmadation early for this one as the whole area gets busy during summer.
There are no directions logged for this route. This is normal if the route is a race.

Start line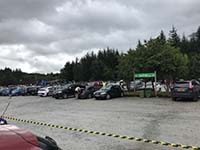 Start line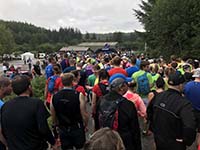 Image from Fort William Marathon

Picture group B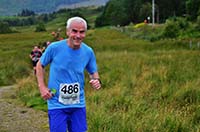 Finish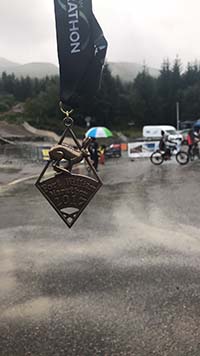 Finish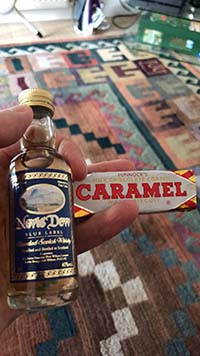 Image from Fort William Marathon

Finish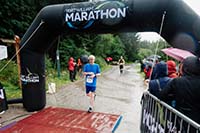 Image from Fort William Marathon