December running in Scotland
Thinking of a run in Scotland in December ? Visit Scotland informs us that December, January and February are generally the coldest months in Scotland, with the average maximum temperature usually around 5°C (41°F). The average number of days with snow falling in Scotland ranges from 15 to 20 days
So it seems like we don't take a lot of pictures in December. Our main picture man was out injured two Decembers ago, but still leaves us wondering. Suspect it has something to do with staying closer to home or perhaps the Christmas shopping.
Click on the image to open a higher resolution version. If the image is part of a documented route then a link will be given to the detail of that route.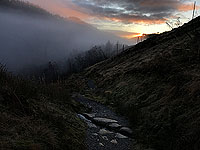 At the start of the climb up Ben Ledi. This image taken on Christmas day morning in 2019.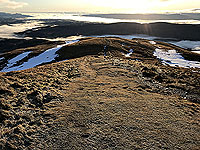 Ben Ledi again and this time looking over Callendar all the way to Stirling.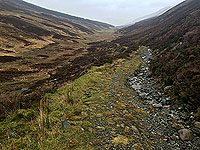 Currently still to be documented is the Glen Ample out and back. This picture gives you an idea of the remoteness of the route.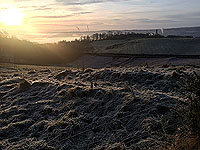 Route around the Cockburn reservoir in Stirling. Taken from the road looking towards the Wallace monument.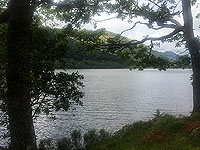 Alongside Loch Voil. If you are looking for a long route on tarred country road this is a good one to try.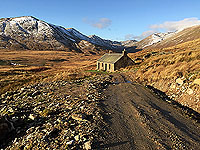 Now here is a picture to love. Taken from the route to Carn Labhruinn at Arivurichardich.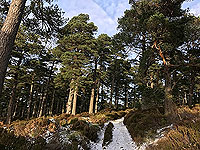 Part of the route from Aboyne in Aberdeenshire this is the Firmounth loop.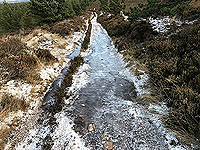 Another from the Firmounth loop giving you an idea of some of the conditions you might see in December.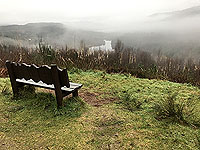 Looking down on Loch Ard from the wee bench spot. This part is the top of this particular hill.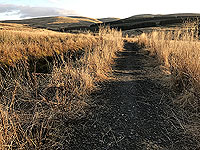 Part of the still to be docmented Sherrifmuir loop from Stirling takes in a little bit of trail. This part leading up to the old battle ground.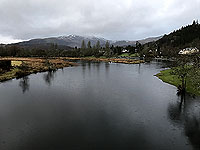 We have several routes starting in the town of Callander, but sometimes the river can get high. Taken from the bridge this picture shows the car park under water.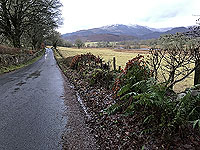 From Callander the early part of the small road taking you towards Loch Venachar. Cold and damp day.