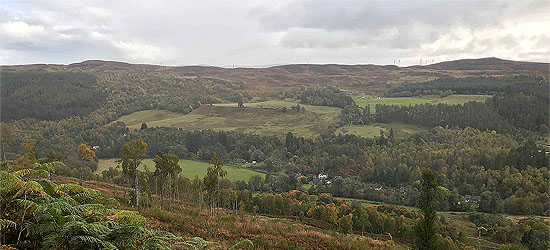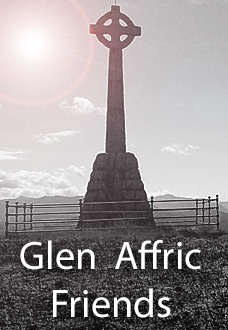 0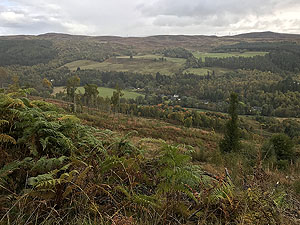 Route summary
The Coire an Loch loop route is a forest road run within North & Grampian. The loop covers a distance of
14.39 Kms ( 8.94 miles )

and has an elevation gain of

452 m ( 1483 feet )

.
Description
An easy forest road route in a loop format that offers some lovely views along the way. The runs starts from the Dog Falls car park and straight away you are on the first climb of the route. The sound of the falls can be heard very clearly for about
1.75 Kms
when all of a sudden it all goes quiet.
The first
4 Kms
of this run is in amongst the trees, but at
3 Kms
there is a small add on available of about
1.7 Kms
to Loch Coire. We don't include that in this route, but have included some pictures as it is a very pretty small loch.
So at
4 Kms
the views open up with the village of Tomlich in sight and views to Beinn Bheag and Corrimony nature reserve. At the time of writing we are aware there are plans to locate over 40 huge wind turbines on these hills. This does seem very strange to us as why would you place these in such an area of natural beauty. We live close to a wind farm and have no problem with it at all, but here it just seems wrong. There is a web site available for more information on
Glen Affric Friends
where the local people are trying to get thier point of view across.
At
6.3 Kms
the route becomes a newer forest road which removes the need to cross the fords as shown on the OS map. This is the start of the main climb that is never too steep and is taking you back towards Loch Beinn a Mheadhoin in Glen Affric. Once the newer part of the forest road ends the views improve and it can feel nice and isolated.
At just over
10 Kms
you join onto the Affric-Kintail trail and from here it is a nice run back to the car park. There are opertunities for wonderful views along this part including a viewing point. Keep looking and don't be affraid to stop and take it all in.
Route directions
1
Head towards the bridge over the River Affric
---
2
Turn left following the red markers
---
3
A short detour to Loch Coire is available to the left. See description and pictures
---
4
Keep to the right heading uphill
---
5
The dirt road becomes less well made now. Better running
---
6
On meeting the Affric-Kintail path turn right
---
7
Take the path on the left back to the car park
---
8
And finish back at the car park
---

Car park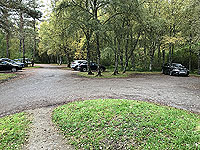 Large car park at 2 GBP per day

Uphill from car park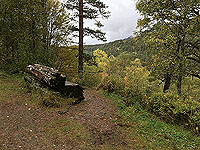 Early rest maybe

Uphill from car park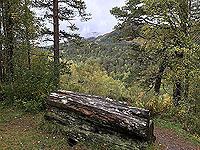 Image from Coire an Loch loop

Uphill from car park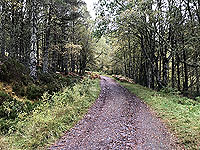 Image from Coire an Loch loop

Tee junction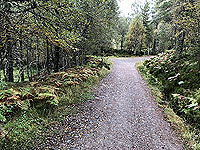 Heading north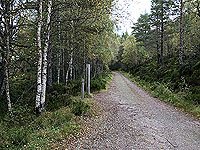 First of several information signs

In the trees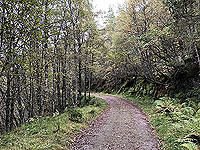 In the trees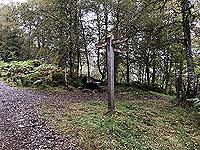 Image from Coire an Loch loop

In the trees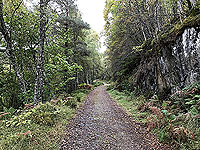 Image from Coire an Loch loop

Heading south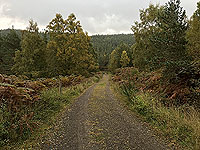 Heading south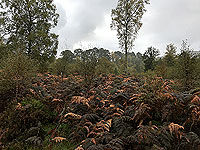 Image from Coire an Loch loop

Loch Coire detour junction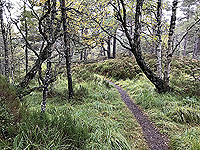 Trail to the loch

Loch Coire detour junction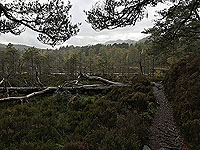 Image from Coire an Loch loop

Loch Coire detour junction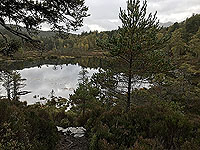 Beside Loch Coire

Loch Coire detour junction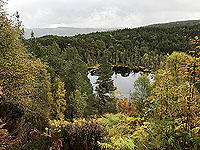 At the high point looking down on the loch

Back on the loop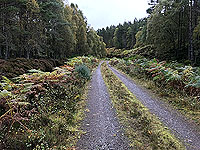 South side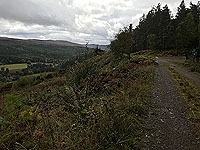 Route starts to open up

South side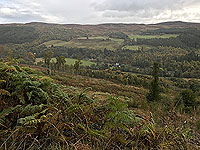 The village of Tomich

Good path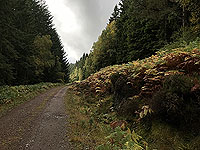 Lovely colours

Good path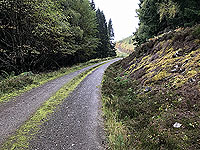 Image from Coire an Loch loop

Looking back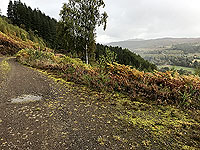 Over the glen

Looking back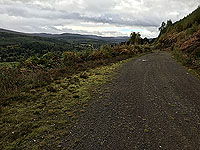 Image from Coire an Loch loop
Rainbow tree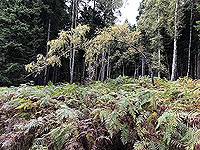 A tree that wants to be a rainbow
Start of main hill climb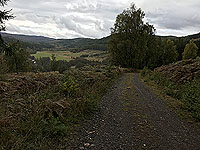 Final descent before the climb
Start of main hill climb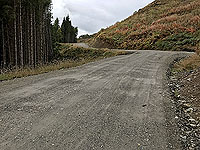 Up and up, but not too steep

New forest road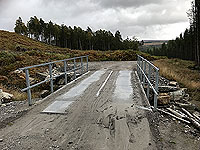 Bridge relacement for the ford

New forest road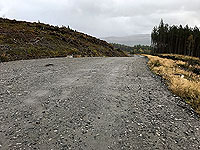 Image from Coire an Loch loop

New forest road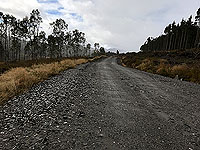 Image from Coire an Loch loop

Quarry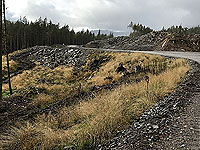 Passwing the quarry

Quarry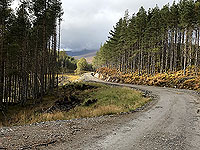 Image from Coire an Loch loop

Downhill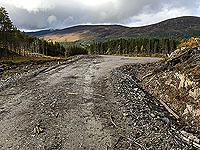 The last of the new road

Downhill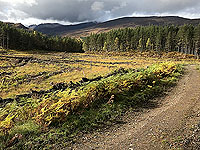 Back onto the old surface

Back into the trees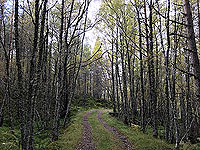 Nice soft running

Back into the trees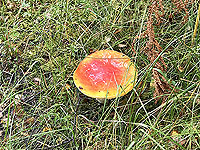 Looks dangerous

Affric-Kintail trail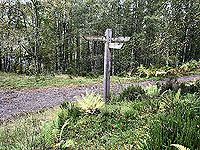 The junction for the final section

Affric-Kintail trail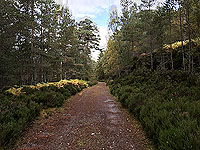 Heading back
Glimpse of the loch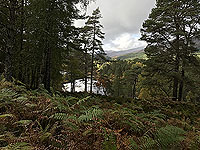 The loch through the trees
Glimpse of the loch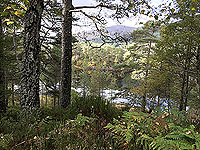 Image from Coire an Loch loop

All quiet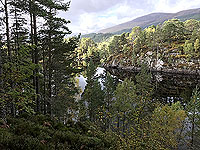 The stillness of the loch through the trees

All quiet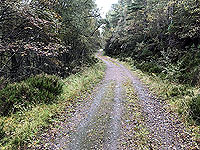 Image from Coire an Loch loop

All quiet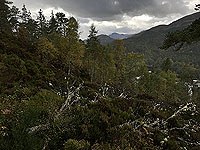 Image from Coire an Loch loop

All quiet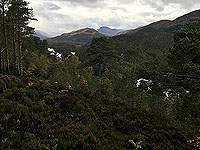 From view point

All quiet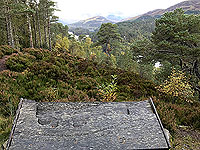 View point information