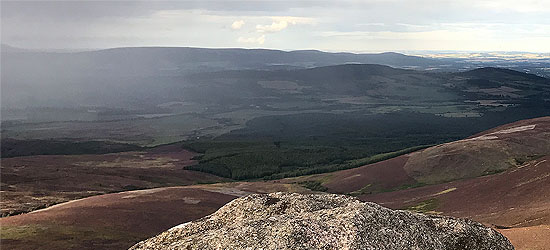 Clachnaben trail hill run
0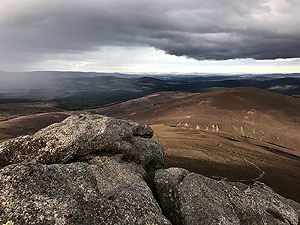 Route summary
The Clachnaben trail hill run route is a trail and dirt road run within North & Grampian. The loop covers a distance of
15.72 Kms ( 9.77 miles )

and has an elevation gain of

637 m ( 2089 feet )

.
Description
Clachnaben is the dominant hill in the area and can be seen from all around the Aberdeenshire countryside. The route is almost
16 Kms
long and involves a fair bit of climb in the first section. However, it is worth it.
The route starts off on the trail from the car park through some nice trees before popping out into more open space and onto a dirt road. Dirt roads make up the most of this route and are used by the gaming community so beware of the shooting season.
After less than
2 Kms
you will see the hill in the distance. At around the
2 Kms
mark you start the main climb of the route and this goes on for over
2.5 Kms
. This is not easy but apart from some sections in the small wood the trail is really good quality. Out last run up here was in October where flies and midges were a bit on an issue on the way up. Just need to run faster I expect.
The top of the hill is made of large rocks. This is called a granite tor and once climbed up offers some lovely views all around the area. Take your time here and enjoy it, especially if you get it to yourself. It's not the highest point though, that's just along the path.
For this route we went the loop back to the car park, but you can of course just retrace your steps from this point. That would give you about
9.6 Kms
of a run. The route back is all on well-made dirt roads apart from the final section through the woods to the car park. The scenery is not dramatic, but it is nice and for us it was getting late in the autumn evening sunshine so was very nice.
We've not been back here for almost two years, but it's on our repeat list when the chance comes up. We are thinking early morning though, when the flies are still asleep.
Route directions
2
Leave the car park taking the clear path into the forest
---
3
Join the dirt road from the path
---
4
The path to Clachnaben heads off to the left
---
7
Path heads left now and starts to climb up
---
8
And onto the top for a rest and to take in the views
---
9
We need head on the dirt road heading west
---
10
Take the first dirt road on the left
---
11
Key an eye out for hares on this return route
---
12
At the junction turn left
---
13
And now for some downhill
---
14
You now have the Brocky Burn on your right
---
15
Turn left at the junction beside the wee house
---
17
Keep on the main dirt road
---
18
You are now retracing your steps back to the car park
---
20
And back to the car park
---

The start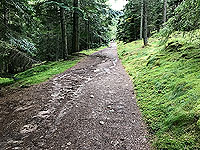 Forest trail out of the car park

The start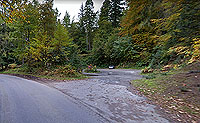 Glen Dye car park

Clachnaben in sight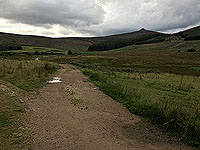 Some flat running before the hill starts

Heading uphill
Flies and midges at the wrong time of year

Heading uphill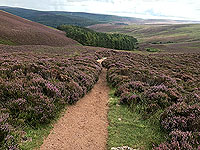 Looking back down the hill through the heather

The top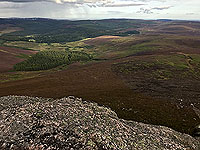 Rain coming closer

The top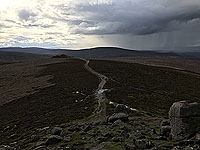 Dark clouds coming our way

The top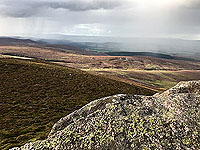 Rain in the distance

The top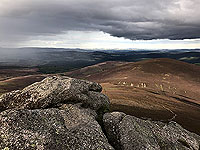 Deeside

Looking back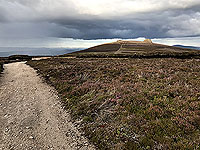 Looking back towards the summit

Start of return loop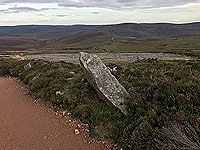 Views towards Cairn O Mount

Start of return loop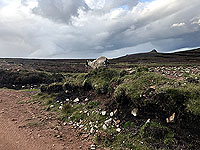 One of the locals

The long road home
The dirt roads are good quality