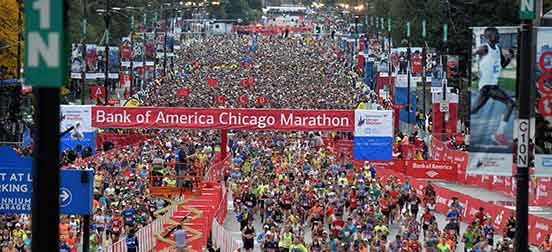 1
0
Cost :
$230 for international runners, 2019 price.
When :
Early October
Length:
Start :
Grant park
End :
Grant park
Style :
Loop
Size :
44000 Number of finishers
Elevation :
Max Elevation :
Entry opens
Towards end of October for gaurenteed entry
Website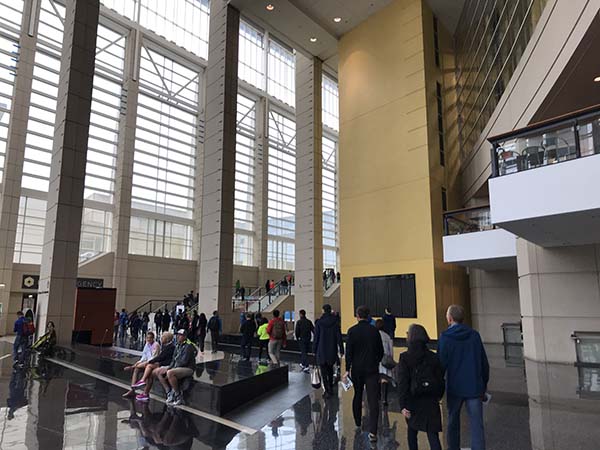 RACE DESCRIPTION - Chicago marathon
Route summary
The Chicago marathon route is a road run within The United States of America. The loop covers a distance of
42.19 Kms ( 26.22 miles )

and has an elevation gain of

64 m ( 210 feet )

.
Getting In
It is said that the Chicago marathon is one of the easier world majors to get into. The ballot is favourable and there are reasonable cut off times for good for age categories. For example the cut off for 40 year old females is 3:55. There are of course the usual entry routes for charity places and international partners.
Getting there
Given that Chicago is served by one of the world's biggest airports, getting there is not a problem though given the distance can be expensive from the UK. We used British Airways on this one from Edinburgh to London then onwards to Chicago. Although the flights themselves were nice, the whole travel experience was awful due to fog in London. Arriving in Chicago at 3 am UK time involved a wait of over 2 hours to get through immigration. Just what you need. We have been told that normally the immigration in Chicago is very quick (hmmm). Let us know if you have a different experience.
Given we were exhausted we took a taxi into town. Cost was $67 plus tip. Yikes. Still given the time of day and the length of travel it felt like a small price to pay. If you are arriving at a reasonable time then check out the use of public transport which is much cheaper.
Expo
We hit it lucky with the Expo. There are several pick up points for free bus transfers to the Expo and one was right outside our hotel. At 9:30 am on a Friday morning a large queue had formed, and our thoughts were, oh no. However, three school buses turned up after 10 minutes and whisked us away to the Expo which was only 20 minutes or so away. The buses run every 15 to 20 minutes with the buses back being even easier.
We did find getting into the expo and getting your bib number very easy and quick. Only a small fast moving queue. From collecting your bib number, complete with free pins, there is a bit of a walk to get to the next queue for the event shirt. Again this was a small queue. A great thing is the ability to try the shirt on then take it to the exchange counter if the size isn't good. We did this and no hassle.
Official merchandise is good quality and well stocked, something Berlin could consider. In 2018 the merchandise was from Nike which is also available for purchase in the store on the magnificent mile. The whole Expo event in Chicago does seem a little smaller than other majors, but perhaps that reflects how it is laid out. Was an easy one for getting in and out of.
Pre-run
Sorry but we didn't go along to the
5 Kms
run on the Saturday morning. We took ourselves off to the shores of Lake Michigan for our run and it's worth the trip.
Race day
And so to the race day itself. The race starts at 07:30 and of course there's the usual coral system in place. We arrived at 5:40 when it was wet, windy and cold and there was little in the way of shelter. The start is well managed though with access to the bag drop off easy and lots of available toilets. Note that you can only enter with the official bag you are given at the expo and no other bags are permitted. The bib number comes complete with a detachable number for your bag. Easy. The marshals are all super friendly as are most of the competitors. The corals themselves are busy but you don't feel swamped and crushed as you can in some events.
Depending on what coral you are in the start is really nice with views towards the city. Although this is a busy race it's not too crowded at any point. There's lots of long straight sections, parks and great support throughout. This course is flat with only small short inclines, one of course just before the finish.
There are water and energy stops galore on this run, so you never need worry about missing one as the next one is just a short distance away. It's all way marked out and even different colours of cups for water and Gatorade.
The finish
A well organised finish with lots of spotters and the push to keep your moving. Water, fruit, protein bars are all here and wait for a free can of beer if you can manage it. The medal is a good one and one of our favourites. There are changing areas available and just small queues to reclaim the baggage. Otherwise a good area for finishing in as there is lots of space.
Families and friends are kept outside the finish area which gives you a change to finish your beer in piece. After the finish area there is the picnic area where you can your friends and family can gather for a beer. Your start label has a ticket on it for one free beer.
Where to stay
We stayed at the Hyatt Centric on Magnifcent mile which allowed for a 20 minute walk to and from the race. The area is also good for pre and post event runs by being close to the trail tracks along Lake Michigan. The hotel doesn't do anything special for the runners other than give out towels when you arrive back. However, nice hotel and we would use again.
There are no directions logged for this route. This is normal if the route is a race.

The expo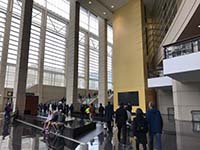 The expo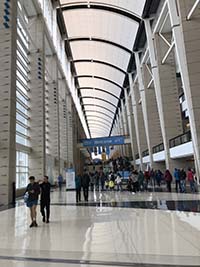 Image from Chicago marathon

The expo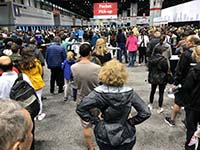 Image from Chicago marathon

The expo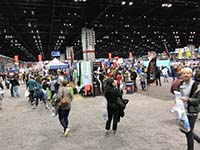 Image from Chicago marathon

On a cold and grey Chicago morn
Heading off to the start

Getting ready for the off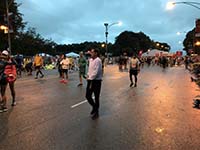 Getting ready for the off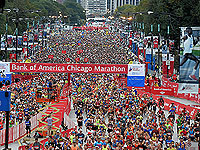 Image from Chicago marathon

Getting ready for the off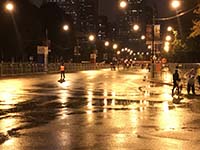 Image from Chicago marathon

Getting ready for the off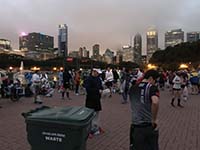 Image from Chicago marathon

Getting ready for the off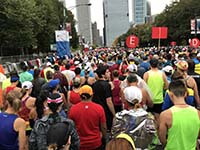 Waiting to get to the start

And they are away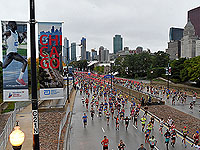 The joy of completion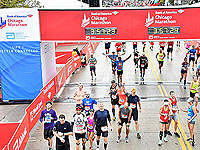 The joy of completion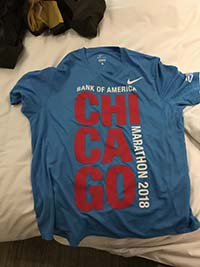 Image from Chicago marathon

The joy of completion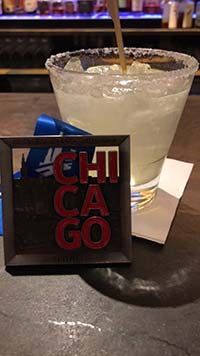 Image from Chicago marathon

The joy of completion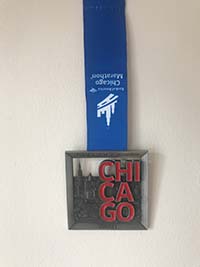 The medal