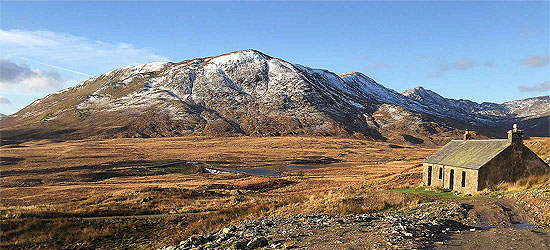 Type
Out and back and small loop
0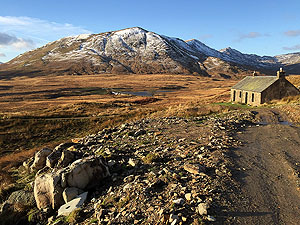 Route summary
The Run to Carn Labhruinn route is a trail, dirt road and country road run within Loch Lomond and the Trossachs. The out and back and small loop covers a distance of
22.08 Kms ( 13.72 miles )

and has an elevation gain of

570 m ( 1870 feet )

.
Description
One of the marvellous things about this route is that just a small distance from the village of Callander you feel like you are really out in the wilderness of Scotland. This route builds on the Bracklinn falls loop, but we actually started running this before the loop came into being. That said the loop past the falls gives you something different to enjoy on the early stages of the run.
So from the car park you head across the small road and join the path to the falls. This is newer well made path and straight away you are on the climb. Our running usually takes place early morning and before the crowds and we only saw a couple of dog walkers along the way. After about
1.5 Kms
you are at the Bracklinn falls where a small bridge crosses the river. The path heads away to the left up the side of the stream and turns into more of a trail route.
When you get to
2.4 Kms
you come out of the trees and the countryside opens up before you. A short downhill section takes you back over the stream and a right hand turn onto the tarred road starts the out and back section. There are several gates to go through, including a few at the small farm where you leave the tar and start running on the standard hard core road. This is where things start to become very isolated and it feels just wonderful.
After crossing the small bridge the route takes you up past the small cottage and on towards the Forest of Glenartney. On this particular route you don't get to Glen Artney but this is where the road takes you and from there onwards to Comrie. We do have that section sitting in our to do list of routes.
On this route we turn back the way we came on arriving at the foot of the small hill Carn Labruinn. The route back is the same as the way out apart from staying on the small country road and avoiding the return trip to the falls.
Not sure why, but this route feels like a lot longer run than it actually is.
Route directions
1
Starting at the car park
---
2
From the car park cross the road taking the path to the Bracklinn Falls
---
4
Take the sign posted path going left
---
6
Turn right at the tarred road
---
8
Past the farm on your left, through two sets of gates
---
9
Turn right over the wooden bridge
---
10
Path heads right, past small house
---
12
And now to head back to Callander
---
13
After the bridge turn left back the way you came
---
14
Keep on the tarred road
---
15
Past the car park for the falls
---
16
And a right into the car park
---
17
And back to the car park
---

Car park area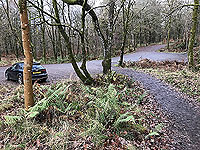 View of the small car park

Car park area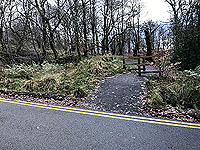 Path starts across the road from the car park

Bracklinn falls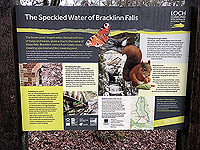 The information sign

Bracklinn falls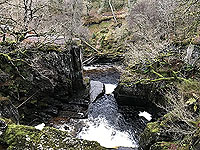 View of the falls

Bracklinn falls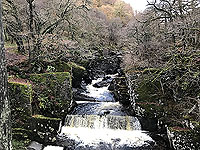 Falls from the bridge

Bracklinn falls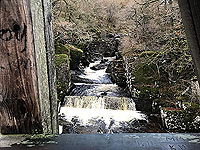 Falls from the bridge number 2

Heading away from the falls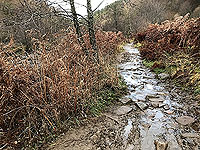 The path can get muddy in parts

Out of the trees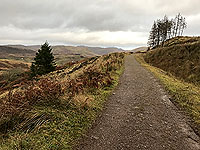 The countryside opens up

Out of the trees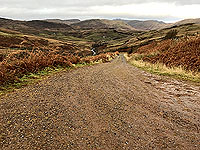 Down hill section

Out of the trees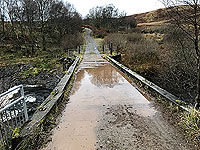 Small bridge before the tarred road

More falls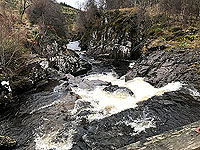 From the wee bridge

Tarred road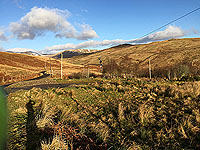 Starting to feel remote

Tarred road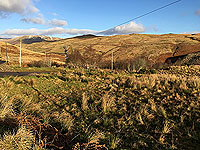 Image from To Carn Labhruinn

Tarred road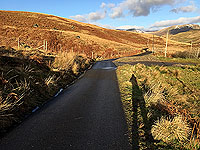 Long winter sunshine shadows

Hills coming into view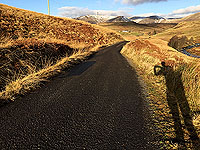 In winter sunshine

Hills coming into view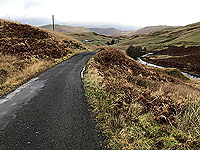 Image from To Carn Labhruinn

Farm area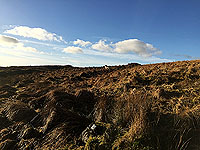 Sheep a plenty

Farm area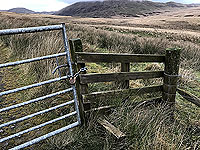 Styles and tired legs are never a good combination

Further on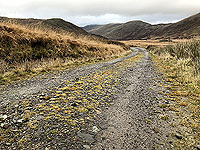 A gradual downhill section

A right turn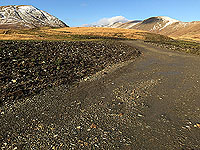 December snow on the hills

A right turn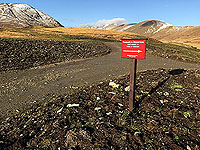 Take the right turning

A right turn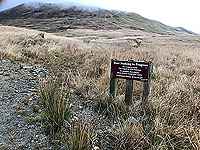 Keep to the paths proper

Arivurichardich area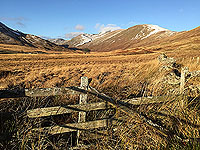 Looking towards the hills

Arivurichardich area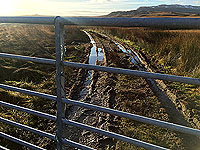 Image from To Carn Labhruinn

Arivurichardich area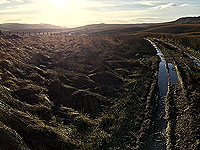 Sometimes a wee bit muddy

Arivurichardich area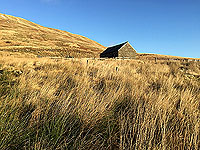 Image from To Carn Labhruinn

Arivurichardich area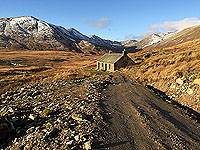 Beautiful

Arivurichardich area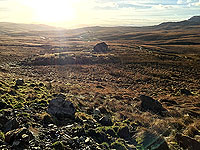 Looking back

Arivurichardich area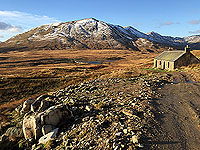 The isolated cottage

Arivurichardich area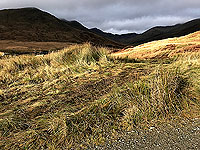 Image from To Carn Labhruinn

Arivurichardich area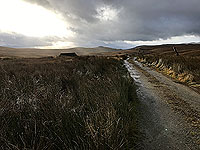 The route ahead

Arivurichardich area
Image from To Carn Labhruinn
Passing Tom Odhar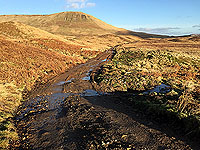 Wilderness
Turning point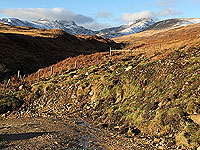 The view for the route back