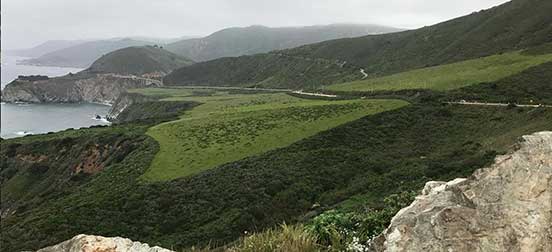 1
0
Cost :
The cost for international runners in 2019 was $200.
When :
The race occurs towards the end of April each year. In 2019 the last Sunday in April.
Length:
Start :
In the town of Big Sur
End :
Carmel
Style :
Point to point
Size :
4800
4,795 completed in 2019
Elevation :
Max Elevation :
Entry opens
Entry opens in September.
Website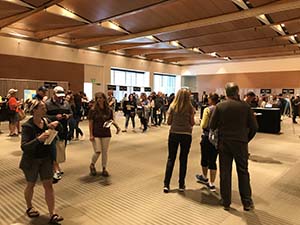 RACE DESCRIPTION - Big Sur Marathon
Route summary
The Big Sur Marathon route is a road run within The United States of America. The point to point covers a distance of
42.31 Kms ( 26.29 miles )

and has an elevation gain of

800 m ( 2624 feet )

.
Getting In
This is a first come first served entry system and places go really quickly. In 2019 there were 4850 runners.
There are additional places for people signing up as VIPS, more expensive, and for people doing the Boston to Big Sur challenge.
Getting there
For this event we flew on Virgin Atlantic to San Francisco from London. This went well with the only issue being the transfer at London Heathrow.
Flights can be expensive but there are usually some bargains to be found if you book early enough. So once accepted get those flights sorted.
From San Francisco it is a 2 to 3 hour drive down to Monterey depending on what time you land at. Easy enough drive with a Sat Nav.
Expo
Given the size of the event the expo is smallish. Bib pick up is on one floor and merchandise on another which we are always grateful for. There's a good feel to this expo and the official gear is good quality.
When picking up your bib, there is a separate line for picking up the pass for the morning bus.
Pre-run
There is a
3 Kms
route the day before the race which we didn't do. Instead we drove to one of the state parks and ran amongst the red woods. Brilliant.
Race day
Race day starts very early with the bus to catch at 4am..yikes. We were lucky in that the bus we had was a proper coach, but up ahead we could see many more buses were the yellow school buses. The drive from hotel to start village is about one hour and is in the dark so you don't see anything of the journey.
The start village is small and is under floodlight as it is still dark when you arrive. There is food provided along with coffee and tea but these can go quickly so best to bring your own.
As usual, never enough toilets and big queues so make sure you leave enough time for nature visits.
Getting to the start line corals is simple enough and by this time it's daylight.
The race starts within trees surrounding the road but after a few miles you are out in the open and are soon rewarded with the sights that this route is famous for.
The first
8 Kms
are mainly downhill, with the second
8 Kms
a gradual uphill ending in a descent down to about sea level.
16 Kms
being where you hit the big hill which takes
3.2 Kms
to reach the top.
From mile 12 you are going downhill before going over the famous Bixbey bridge
The second part of the marathon is a series of smaller hills that are spread out and they do feel tough. There's even one at
40 Kms
when you are thinking that you are almost there.
Keep an eye out for the strawberry station around
38 Kms
though.
There are other events going on at the same time including relays and several walking events. You will pass hundreds of these folks who generally stay out of the way on the left hand side.
Overall this course is beautiful and really is worth the effort to get there. The one thing we didn't like was the severe slope on most of the road, the camber. This was starting to feel uncomfortable in the second half of the race.
The finish
Well organised finish area and easy enough for bag pick up and finding the bus back to your hotel. Everybody super friendly... well apart from one wee woman at the bus area who seemed to be enjoying her moment of power too much.
Where to stay
There's lots of hotels in Monterey which is where we stayed and they cover most budget types. Prices do rise during marathon weekend, surprise.
Check the bus routes for taking you to the start before confirming your hotel. These buses pick up early, 4am, so best to book at hotel close to one of the pick up points. We stayed at the Hampton Inn which was less than 5 minutes walk to the Embassey Suites pick up point. The downside of that particular hotel is that you have to drive to any restaurant as there is nothing local and no evening restaurant.
There are no directions logged for this route. This is normal if the route is a race.

Picture group A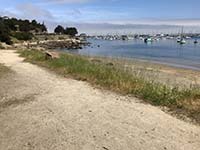 538_sm_01.jpg

Picture group A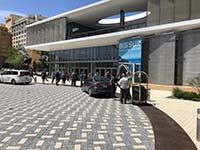 538_sm_02.jpg

Picture group A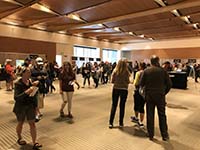 538_sm_03.jpg

Picture group A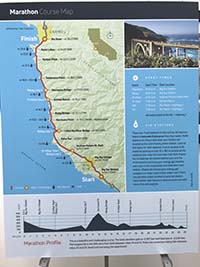 538_sm_04.jpg

Picture group A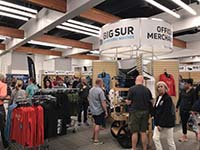 538_sm_05.jpg

Picture group B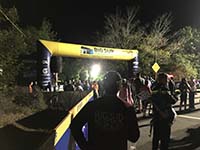 538_sm_06.jpg

Picture group B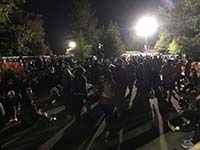 538_sm_07.jpg

Picture group B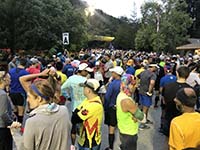 538_sm_08.jpg

Picture group B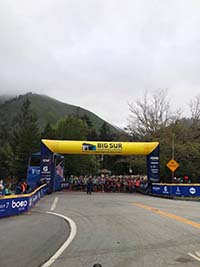 538_sm_15.jpg

Picture group C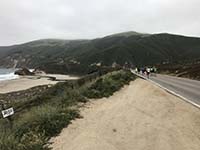 538_sm_09.jpg

Picture group D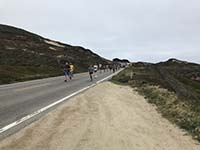 538_sm_10.jpg

Picture group D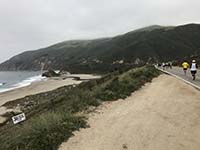 538_sm_11.jpg

Picture group E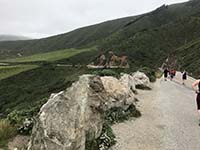 538_sm_12.jpg

Picture group E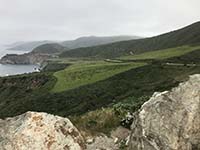 538_sm_13.jpg

Picture group E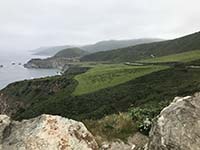 538_sm_14.jpg