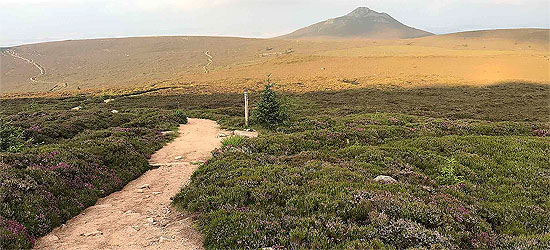 Bennachie longer hill run
0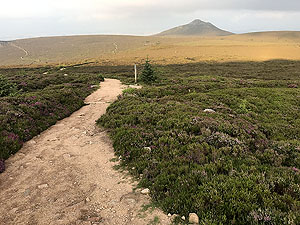 Route summary
The Bennachie longer hill run route is a trail run within North & Grampian. The loop covers a distance of
11.62 Kms ( 7.22 miles )

and has an elevation gain of

495 m ( 1624 feet )

.
Description
A very popular route with the locals for a walk, cycle or even a run. This particular route does keep you on quieter paths until you approach Mither Tap, the final summit. A short to medium length route which is tougher than you think due to all the elevation gain. Good paths for nearly all of the route.
From the car park take the well signposted path for the Gordon Way which is located on the left of the information centre (as you look at it). Initially this is a wide, well made dirt track but does reduce in width a little after you pass the main Mither Tap walking path. The Gordon Way path is well signposted and keep on it.
The path winds through the trees and before the
2 Kms
mark you are out into the open. After about
2.25 Kms
the path starts to climb and gets narrow in parts. This part of the route contains some staircases to climb which can get very slippy in certain conditions. Once the climb is over the path widens and starts to bend round the hill. At certain times on the day, during certain times of the year this part is really nice. However, other times of the year it seems like all the flies in Scotland come here for their holidays.
There is a very small trail heading off to the right after about
5.5 Kms
. This is close to an earlier signposted trail. This is only a short section and soon takes you out onto a larger path between Watch Craig and Oxen Craig. The route shown here avoids Watch Craig, but it is only a small detour to add this in as well.
Now you are heading to Mither Tap in the distance with Oxen Craig on the way there. Although the path seems to stretch out forever this is a really splendid part of the run. The climbs onto the top of Oxen Craig and Mither Tap are a bit of a scramble, but worth it for the views unless you are a very regular user of the route.
Be warned though, the first
500 m
or more of the main path down from Mither Tap is a really difficult run. Take real care here and consider walking to stay safe. Once the path approaches the tree line it becomes very runner friendly and you can really let go. Keep and eye out for those tree roots that catch us all out from time to time.
The path from the top of Mither Tap joins onto the path from the car park. From that point you have just over
1 Kms
back to your car. Not sure if this route deserves a 3 or 4 star rating, so we will give it a 4 as we will be back again.
Route directions
2
Exit car park to left of information centre
---
4
Take a left when you join a main dirt road
---
5
Sharp right up the trail path from dirt road
---
6
The path starts to climb more steeply
---
7
Path heads right and flattens out
---
9
Keep on main path as it bends to the left
---
11
Go past the first path on the right
---
12
Leave the main path turning right on the very small trail
---
13
Turn right at the main path, though Watch Craig is to the left
---
14
Start to climb over the rocks
---
15
Keep on main path towards Mither Tap, slightly on the left
---
17
Right towards Mither Tap
---
18
Keep on main path, sign posted to Mither Tap
---
19
The path takes you across rocks to the top
---
22
Turn left following signs back to the centre car park
---
23
The end. No cafes here which is a shame
---

Car park area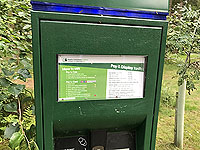 Sign for car park charges

Car park area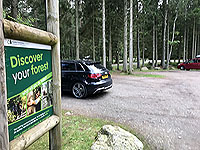 View of car park

Car park area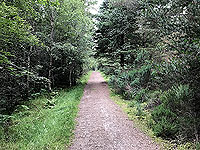 Path leaving the car park

Car park area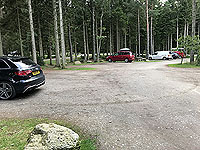 Car park

Picture group B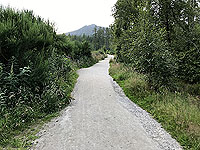 Good quality path at the start

Picture group B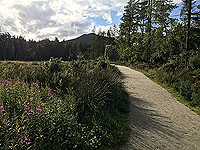 Views open out for a short while at the start

Picture group B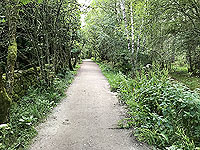 Path continues in the trees

Through the tress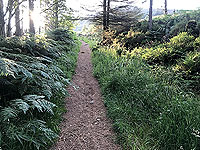 Path getting narrower

Start of the trail paths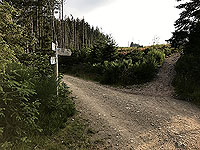 Junction between main path and trail

Start of the trail paths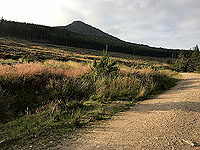 Mither Tap in the distance

Climb gets steeper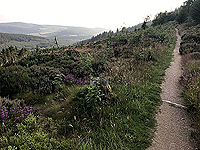 And narrower still

Climb gets steeper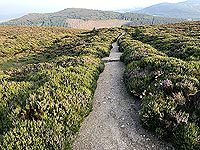 Out into the open

Climb gets steeper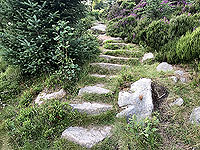 The staircase section - can get very slippy

Past the steep part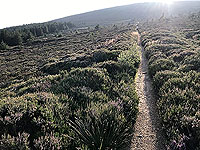 Through the heather

Out into the open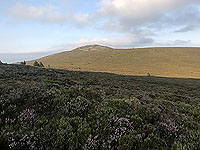 View across the heather

Out into the open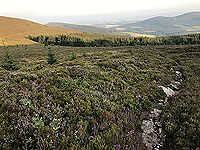 Looking back on the small trail path

Watch Craig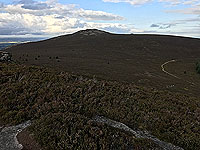 Slightly off this route

Watch Craig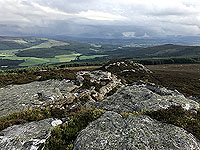 View from Watch Craig

Oxen Craig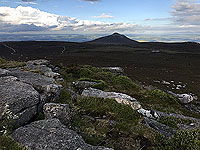 Towards north east

Oxen Craig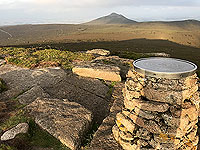 Towards Mither Tap

Oxen Craig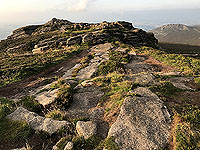 Easy running on the top

Towards Mither Tap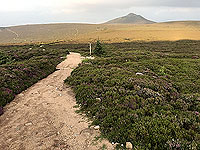 Mither Tap in the distance

Towards Mither Tap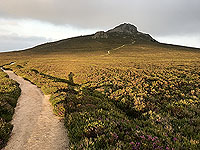 Getting close to the last climb

Mither Tap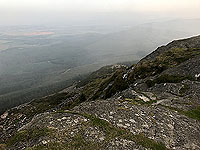 The misty path in the background

Mither Tap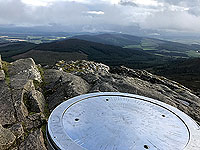 A spot the landmark information sign

Mither Tap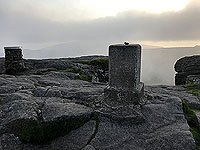 On the top with the trig point and info sign

Mither Tap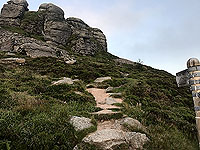 Looking back at Mither Tap

Mither Tap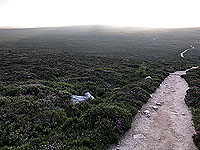 From start of the climb looking back at path
Coming off Mither Tap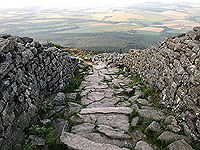 Very difficult to run this part