Running in Scotland in August
Thinking of a run in Scotland and perhaps beyond in August ? Visit Scotland informs us that June, July and August are normally the warmest months in Scotland, with average maximum temperatures ranging from approximately 15C (59F) to 17C (63 F). Scotland's high latitude means that we enjoy lovely long summer days and often an extended twilight.
August can be a very mixed bag of weather in Scotland as the pictures for this month verify. Start of the month is very much summer while the end is the first smell of autumn.
August is also the month for some lovely races across the country. One of our favourites is the hill race as part of the Aboyne highland games. Well worth the effort to try.
Use the full image button to open a larger version of the image (provided on larger screens). Where a route is associated with the image a button link is provided to open the full details.
Glen Fruin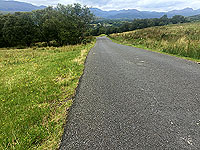 Coming out of Glen Fruin at Faslane with a view towards the Arrochar alps.
Durris loop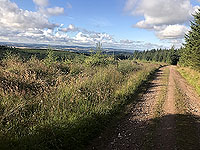 A lovely evening for a run at Durris near Banchory.
Meikle Tap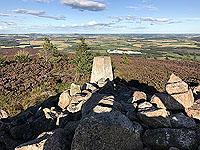 Another from Aberdeenshire and this is Meikle Tap from near Echt
Clachnaben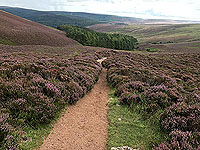 A great wee hill run in Aberdeenshire and a decent length too.
Clachnaben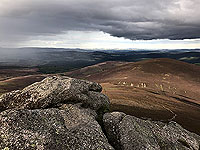 The view from the top with the rain approaching.
Killin 10K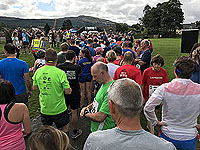 This is a lovely 10K mostly on small country roads and very well organised.
The Mull half marathon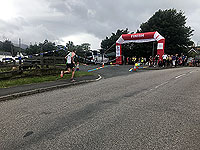 The finish line of the point to point Mull half marathon. One of the few that allows you to travel out from Oban in the morning and return after the race.
Loch Long route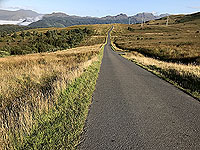 The initial part of the Loch Long route with wonderful views. The tarred road soon turns to off road.
Scolty hill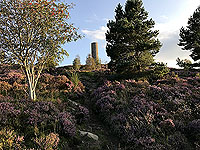 Seems like August is a popular month for us running in Aberdeenshire. This is the popular Scolty hill route from Banchory.
Aboyne highland games hill race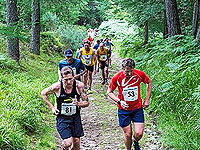 One of our favourite races is the hill race as part of the Aboyne highland games. First Saturday in August and well worth a try.
Near Balquhidder station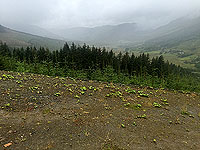 One of our trial runs for a new route. This part heading back to Strathyre up on the hill as opposed to the cycle path. We haven't documented this one yet.
Half way to where ?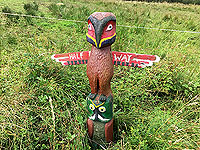 This is located near Loch Voil heading towards Balquhidder.
Loch Ard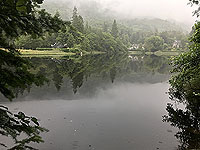 Although we have several routes documented in this area we don't have on along this part. We will try and change that.
Kinnoull hill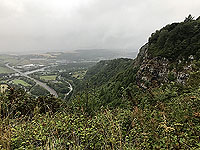 Looking out over Perthshire on the Kinnoull hill run. We really need to do this route again in better weather.
The Firmounth loop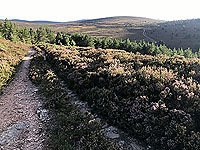 Another of our favourites is the Firmounth loop which we have done so many times and in all weathers.
Failed attempt near Cultybraggen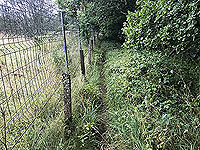 The path got smaller and smaller before ending alltogther. However, we did encounter some stunning scenery as part of this which we need to document.
The best staircase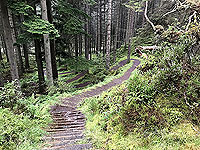 This is a tough short hill section in the Queen Elizabeth forest park that is brilliant. Near Lochan Spling close to Aberfoyle
Heading into Glen Loin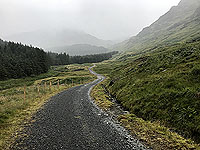 Even in heavy rain some places in Scotland are just wonderful and Glen Loin is one such place.